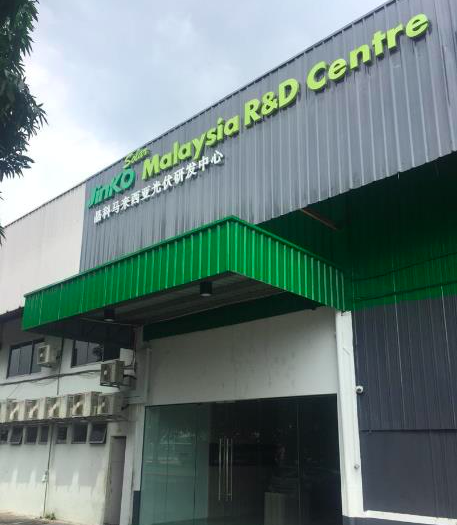 JinkoSolar, the world's largest solar module producer, initially broke ground on the first phase of a new research and development center in Penang, Malaysia in July 2016, with a total investment of US$50 million. The R&D center, which operates according to IEC/ISO requirements, was originally built over 700 square meters, before relocating to occupy an expanded area of 2,100 square meters in November 2018. It now has the capacity to house more than 100 researchers, who will continue to spearhead the company's research over the coming years. The R&D center will be geared towards continued research and development for the Tiger 460 watt panel and, furthermore, will ensure a secure supply of new materials and related tools all the way from the lab to the fab. This internationally significant initiative underlines the company's continued commitment to expanding and investing in R&D overseas and moving ahead quickly with its global technical leader ambitions.
Penang serves as one of the company's major production facilities and its research and development center focuses on future cell and module technology. Late last month, Jinkosolar unveiled its R&D roadmap at its Investor Conference in China, and announced its full-year sales target at the high end of its forecast, due to strong demand for the Tiger series and industry confidence in the premium mono market for 450watt and beyond.
The company's strength in research and development will help support and advance this critical industry trend on multiple levels and help secure the progress of ever-advancing solar PV technology. The center also allows Jinkosolar to facilitate access to multi-project runs to test the effectiveness of proposed research.