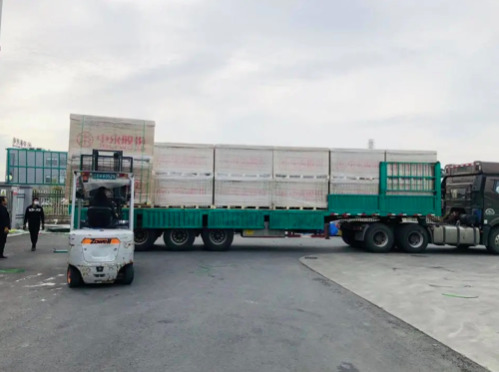 Facing challenges from the worldwide COVID-19 outbreak, many PV companies in China are now under pressure to mitigate risks related to delays in raw material supply and delivery and possible contract changes.
The pandemic is putting companies to the test in terms of their anti-risk ability and "immunity". Where some have performed well, others have gone out of business.
Recent reports have indicated that Jolywood already has a full order book for 2020 with delivery of orders well underway. Centering on a combination of infection prevention for its employees and effective business operation, Jolywood was able to maintain continuous production during the Chinese Spring Festival.
Dr. Liu Zhifeng, the company's Deputy General Manager, told PV-Tech, "The whole country was fighting the COVID-19 epidemic. We did not delay or cancel any orders during this difficult period and many regular customers have now placed additional orders with us. These orders are proof of our commitment to epidemic prevention and normal business operation. They are helping to lay a solid foundation to boost our business cooperation with customers both at home and abroad."
Most of Jolywood's domestic clients are state-owned and central government-administered organisations, with major power companies and plant developers from Europe and the Middle East making up the company's customer base, its international clients also including a handful of high-end European distribution companies. Customers of this type tend to have significant cash flow and are risk-resistant. Such premium customers play an important role in stabilizing orders, with the high efficiency nature of Jolywood products an additional boost to the order volume.
As of April, large-scale ground-mount PV plants across China have resumed operation, accompanied by an increasingly urgent demand on module shipments. Liu commented that, "Our production lines are now operating at full capacity and we are confident that we will deliver all orders as scheduled."