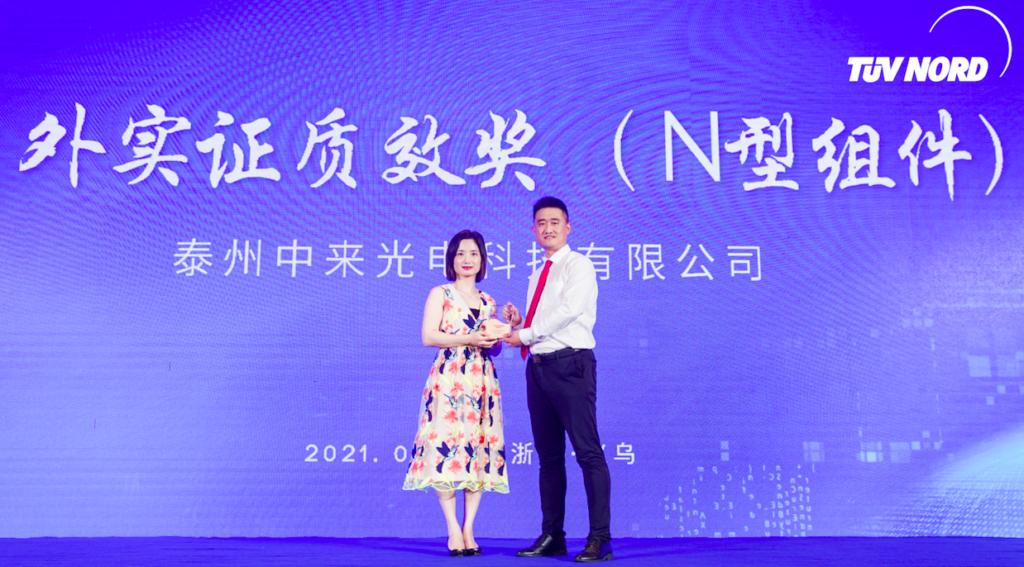 Jolywood has been given the 'Outdoor Yield Performance' award by TÜV Nord at the organisation's digitalization globalization seminar for its high efficiency and high quality N type modules.
The objective of the award is to recognise outstanding contribution to the development of technology and, fully understanding the importance in the current market of the quality of outdoor operation and efficiency of PV products, the event focuses on the market's present situation and development trends.
Jolywood's three Niwa Series modules represent the company's current promotion priorities, the Niwa Max and Niwa Super being equipped with the world's first J-TOPCon 2.0 half-cell, which is based on a new generation of tunnel oxide passivation technology. Mass production efficiency has increased from 23.5% to 24.5% and the Niwa modules also combine the advantages of there being no risk of LETID or LID with a low temperature coefficient and high reliability in order to further reduce LCOE. The Niwa Black module, which is mainly used in BIPV applications, offers residential customers a combination of an all-black, aesthetically pleasing design with high efficiency.
The Niwa series modules can be used in utility scale projects, floating power stations and distributed and BIPV applications. With bifaciality as high as 80%, the modules can adapt to a variety of installation methods, including vertical and inclination, and are able to maintain efficient power generation in snow, desert and other extreme conditions such as high temperatures, strong wind and sandy areas.