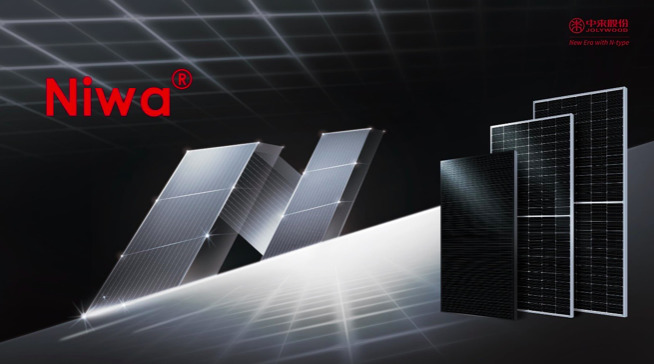 Jolywood Solar has announced a distribution agreement with the Energy Depot, a well-known Australian installer and distributor, to introduce its N-type TOPCon modules to the Australian market.
The agreement involves Jolywood's latest Niwa Black second-generation all-black N-type TOPCon bifacial module, based on the company's latest N-type TOPCon 2.0 technology. The module boasts higher efficiency and reliability, longer service life and is LID free, combined with enhanced aesthetics due to its all-black design. Australia is one of the most important markets for rooftop projects, and still offers huge potential.
Jolywood has committed to N-type TOPCon technology for many years, and has developed the most advanced technology in the world. Empirical data shows that, compared with traditional PERC modules, the N-type TOPCon module can bring higher efficiency and deliver an additional 3% of income for customers.
The Energy Depot is a well-known distributor with a large customer base in Australia. Speaking of the cooperation, Dr. Liu Zhifeng, Vice General Manager of Jolywood, said: "we are very pleased to cooperate with the Energy Depot. The cooperation will enable us to ship at least 60MW of N-type TOPCon modules a year. It's a stepping stone for us to enter the Australian market. In the future, we will deliver more high-quality modules, and contribute to the development of renewable energy in Australia."
John Kurta, Managing Director of the Energy Depot, added: "we are very proud to be able to offer Jolywood modules to solar retailers across Australia. The Niwa Black N-type bifacial is an exciting high-quality module that represents great value for Australian home-owners."