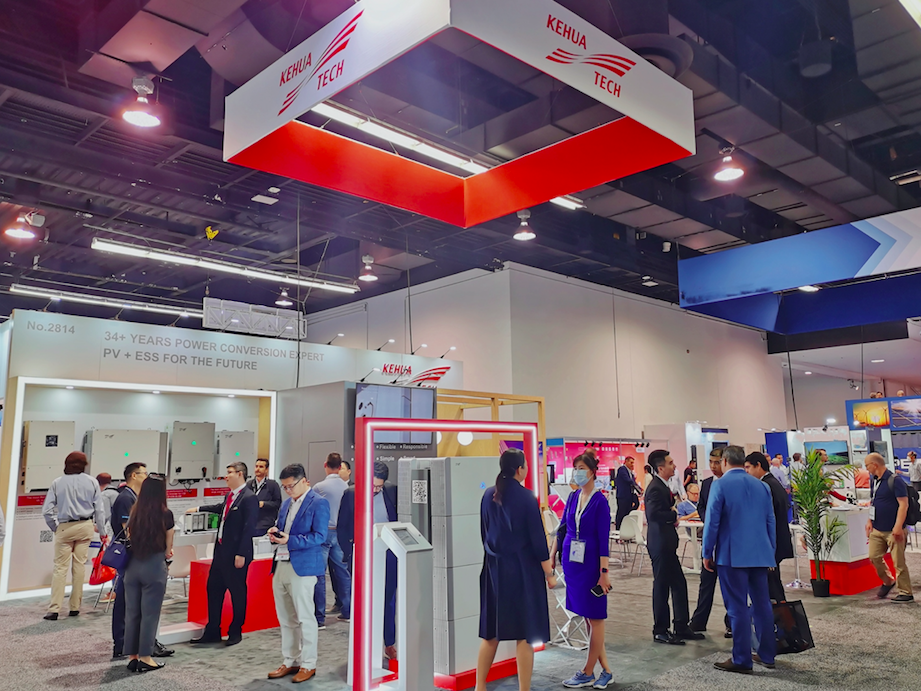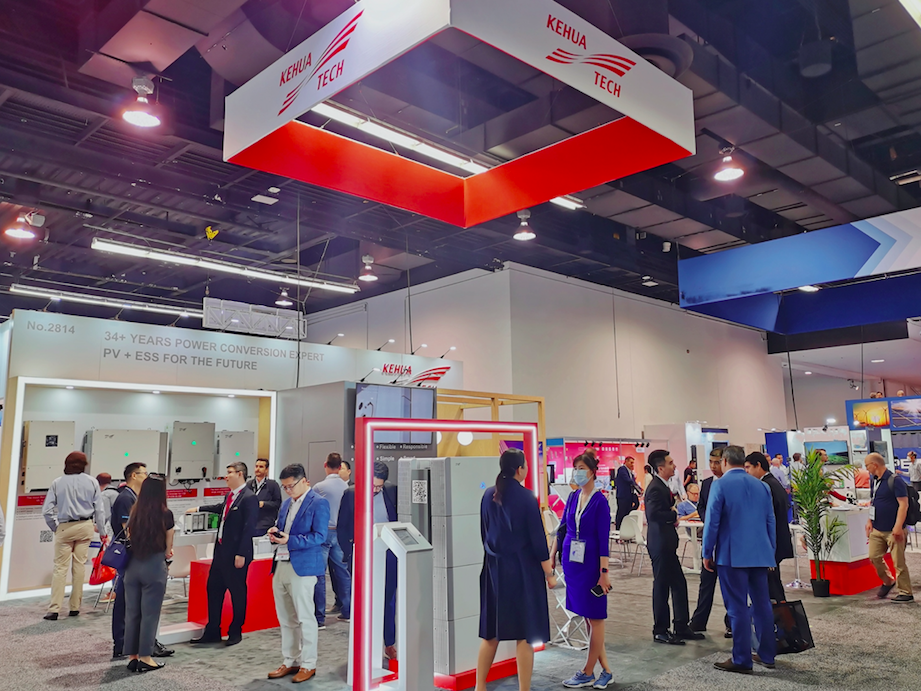 Kehua Tech has exhibited at RE+ 2022 in Anaheim, showcasing its wide range of products to visitors and fellow exhibitors at the biggest industry event in the U.S.
The newly launched iStoragE series residential ESS
was undoubtedly one of the highlights of the show, based on the '3S' concept of 'Safe, Simple and Smart', featuring larger multiplier LFP cells, a modular design, intelligent monitoring and independent charging & discharging management.
Kehua also displayed its BCS125K-B-HM storage system, SPT175/200 DC/DC converter and 1500V energy storage container turnkey solutions for C&I and large scale power plant application scenarios. The SPT175/200 converter in particular, with its multi-channel staggered parallel connection, advanced magnetic integration design, intelligent air cooling system and lightweight size, has become the ideal optimization tool for medium and large energy storage batteries.
Other products to attract the attention of many visitors to the Kehua booth were the company's PV inverter solutions, including the SPI60K-BHV and SPI350K-B-H, both of which have been widely recognised in the U.S. and beyond for their quality and advanced technology.
"RE+ brings together many top PV and ESS players, all displaying a range of impressive products and solutions and, as a recognised industry leader, Kehua Tech is happy to see the speed at which the industry is developing. We believe that renewable energy is an industry with huge potential and we are fully committed to maintaining our leading role in that development," commented company vice president Sunny Xu.