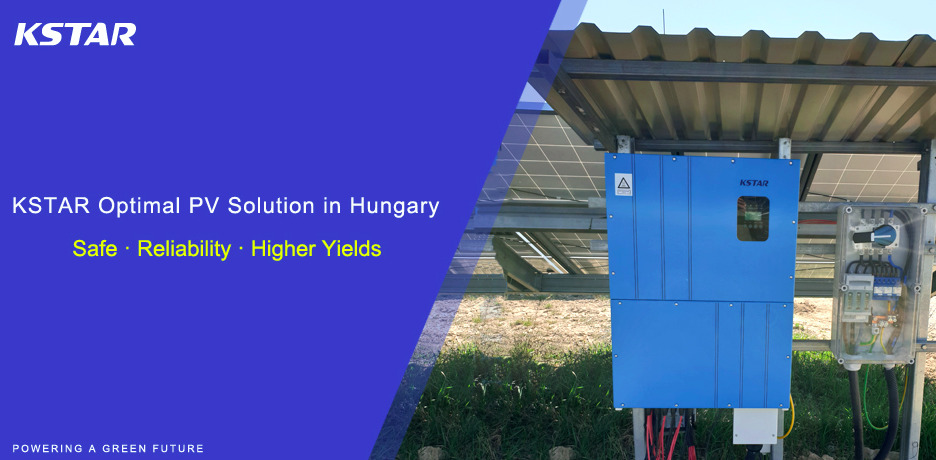 A 1.7MW ground-mounted PV plant in Tinnye, Hungary, for which KSTAR supplied 46 of its KSG-50K inverters has started to generate electricity in April. The annual power generation of the project is 2.04 MWh, resulting in a corresponding reduction of 2,033 tons of CO2.
The KSG-50K inverter series is viewed as an optimal solution for distributed commercial PV systems, with a maximum DC voltage of 1000V. It is high efficiency, reliable and easy to install, with 3 MPPT, IP65, optional DC fuse and reactive power controller.
"This smart solution was produced to meet a growing demand from customers, helping them to reduce installation costs and save time," said one of KSTAR's technical managers. "The KSG 30~60K series creates higher yields for commercial PV systems and the product is starting to be widely used in Europe, Australia and Asia."
For cost reduction in large-scale PV projects, KSTAR also provides the GSM5000C-MV container-type inverter, a DC1500V turnkey solution(inverter + MV Transformer + RMU).