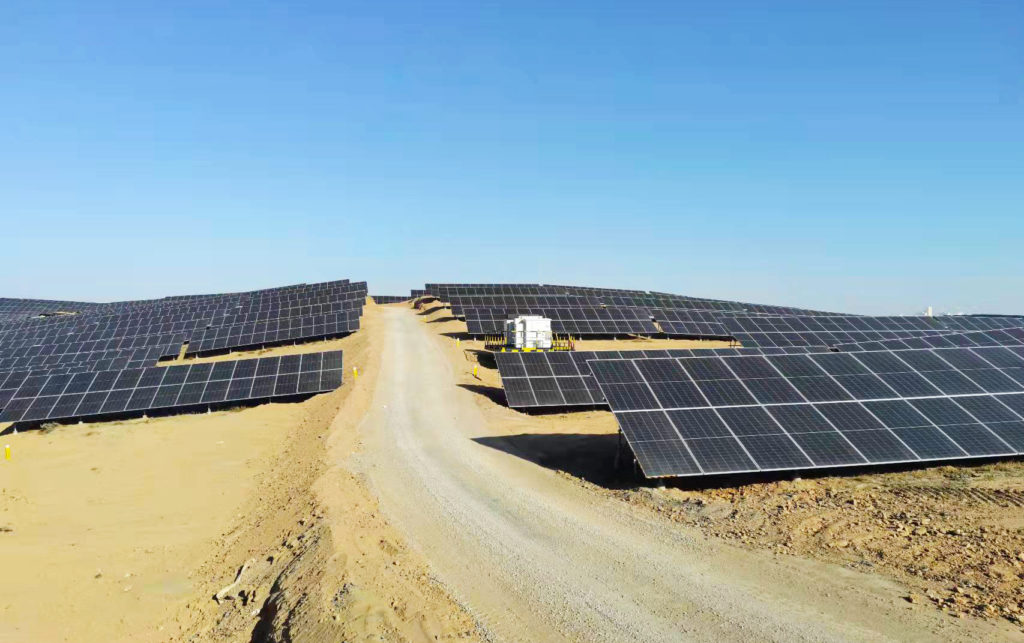 KSTAR has announced the connection to the grid of a 200 MW PV project in Ningxia, China, equipped with one of its 3.125MW central inverter solutions.
The project, located in the Binggou district of Yinchuan City, is the largest single capacity project operated by the north-west division of Jingneng Clean Energy and will provide an annual average of 320 million kilowatt-hours of clean electricity, eliminating usage of 102,400 tons of coal and reducing carbon dioxide emissions by 204,200 tons.
Covering an area of 4,600,000 square meters to the west of the Mu Us desert, the project has to withstand challenging climatic conditions throughout the year, KSTAR's solution having been selected due to its proven performance in harsh environments, where waterproofing, wind proofing and anti corrosion protection are critical considerations.
A KSTAR spokesperson commented: "We are proud to play a part in this project. Our turnkey solutions have been installed worldwide and are now once again proving themselves in desert conditions."