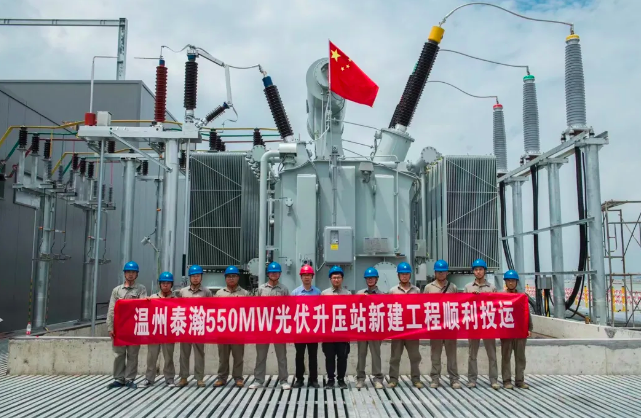 KSTAR has announced the connection to the grid of a 550MW solar-water project in Wenzhou, China, equipped with its GSM3125C-MV35 inverter turnkey solution.
The Taihan project, covering an area of approximately 4,933,000 square meters on the beach in an enclosed area of eastern China's Zhejiang province, is one of the largest PV projects to combine floating solar with aquaculture, and will generate an annual 650 million kilowatt-hours of clean power for the grid, while reducing CO2 emissions by some 648,000 tonnes.
The project location has a subtropical maritime monsoon climate, with high temperatures and rain in summer. Frequent typhoons, combined with high-salt and humidity conditions, present numerous challenges for photovoltaic power plants.
The GSM3125C-MV inverter based turnkey solution was chosen in order to ensure the plant's long-term operational stability, given the inverter's strong anti-corrosion protection level and reliable performance. It also includes an energy storage interface, which is convenient for potential future upgrading of the system.