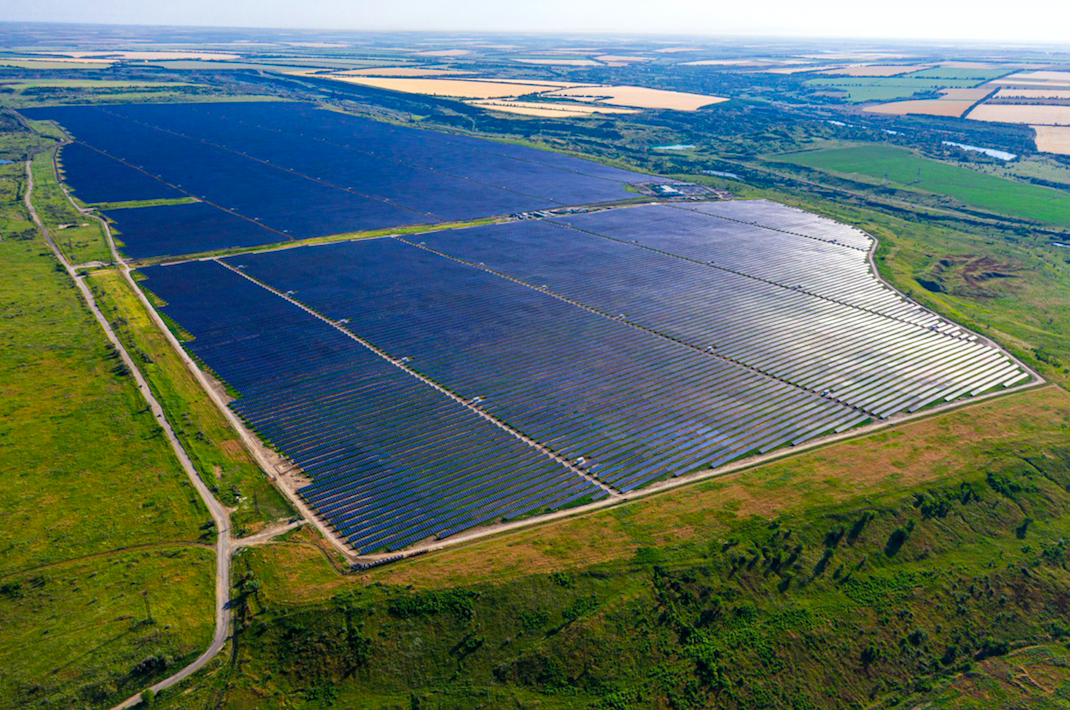 One of KSTAR's overseas large-scale utility PV projects is the Nikopol 200MW (AC) power plant, located in the Dnipropetrovsk Oblast region of southern Ukraine. Jointly built by Ukraine's largest private energy company, DTEK, and CMEC, it has already become one of the key developments of China's "One Belt And One Road" initiative, addressing an infrastructure gap and having the potential to accelerate economic growth across the Asia Pacific area, Central and Eastern Europe and Africa.
The plant occupies 400 hectares of low-yield land which cannot be farmed efficiently and will generate over 290 mln kWh of green electricity, strengthening Ukraine's energy independence.
The project is the most intelligent Chinese solar PV system in Eastern Europe, with the solar panels, inverters, combiner boxes and control systems all "made in China". The powerful GSL2500MV35 inverters and combiner boxes are all provided by KSTAR. The GSL2500MV35 product is a DC 1000V turnkey solution (Inverter+MV Transformer+RMU), which incorporates features such as night SVG function, modular design for easy maintenance, IP54 outdoor protection, max PV voltage up to 1000V, full power output under 50℃ and AVC/AGC GSM2500C.
KSTAR provided 2.5MW of its integrated transformer solution (ITS) as part of the overall offering, which can save system costs, improve system efficiency, and eventually increase profit for the customer. Annual power generation is expected to meet the electricity demands of 140,000 households and reduce carbon dioxide emissions by 300,000 tons.
The project works well under the extreme environmental conditions found in southern Ukraine – lowest & highest temperatures of -38℃ and 40.1℃ respectively, with an arid climate – the GSL2500MV35 inverters' cooling and overload capacity meeting all customer requirements.
"It is a great honour to complete the One Belt And One Road project here. We hope the cooperation with our partners will contribute a lot to the local people, help them reduce electricity bills and create more clean energy,"commented KSTAR's sales director Gary Ye. "We are planning to introduce more intelligent inverter products to the European market to better meet customer needs. We will continue to invest in R&D for the introduction of the most advanced technology and products to enable better and faster development of the renewable industry."