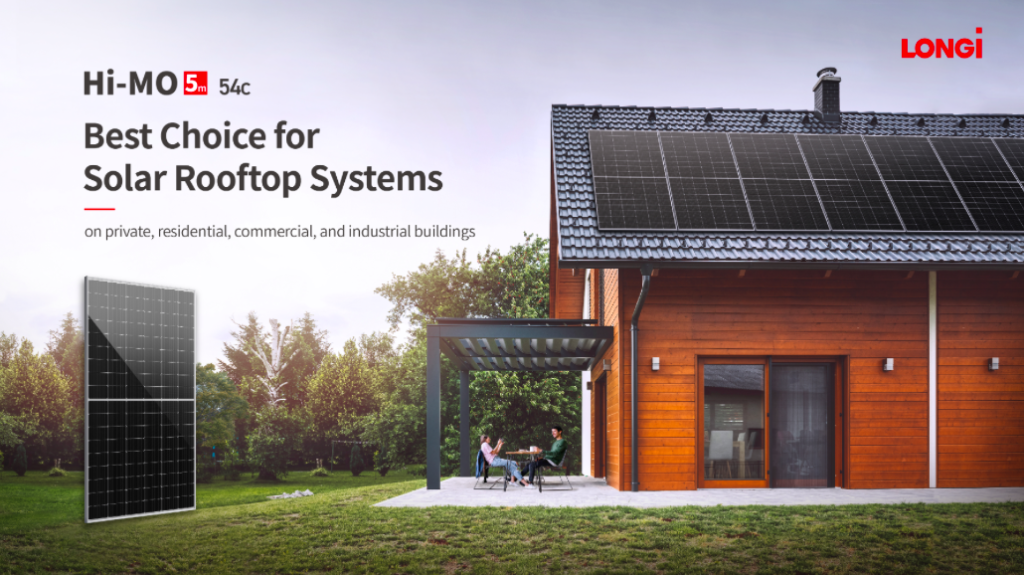 LONGi has announced the release of a new module, the Hi-MO 5m 54c. With 54 cells, the Hi-MO 5m is designed mainly for residential and C&I rooftop systems, producing a maximum power output of 415W and achieving an efficiency of 21.25%.
The new module expands LONGi's award-winning Hi-MO 5 product line, which has garnered unprecedented popularity in large-scale installations thanks to its advanced technology, reliability and excellent performance, and makes the Hi-MO 5 portfolio available to small and medium-sized C&I applications.
The Hi-MO 5 series won LONGi the 2021 Intersolar Award for its advanced technology and innovation. As of the end of 2021, Hi-MO 5 modules with 72 cells (144 half-cut cells) had already been supplied to some 600 clients in 57 countries, with cumulative shipments exceeding 10 GW.