LONGi and A.P. Moller-Maersk, the global integrated container logistics company, have held a joint ceremony in Shanghai to mark a donation project for the African country of Malawi. Representing the two companies to launch the project were, from LONGi's global sales and marketing centre, the president for the MEA and CA region, Mr Jia Chao, and Ms Xu Liyu, marketing director for Maersk Asia Pacific and North America.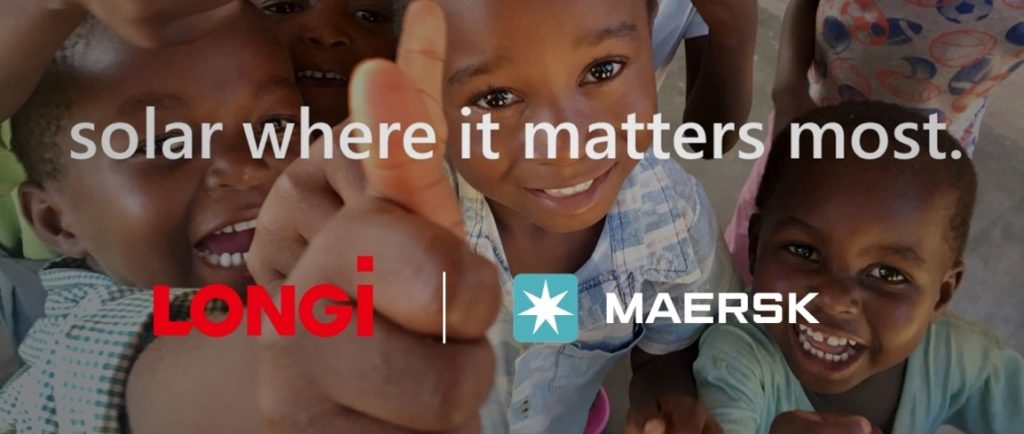 The 301kW high-efficiency modules to be donated are supplied by LONGi, with Maersk providing container and shipping services. Under the promotion of the Sopowerful Foundation, the modules will be sent to 12 locations in Malawi, including hospitals, clinics, schools and villages, to irrigate farmland, generate electricity and deliver light energy to a variety of industries. The majority of these application scenarios are off-grid and the power generated will improve the medical, educational and living standards of local residents.
Ms Xu commented: "LONGi is a leading company in the PV industry, with Maersk a leader in the logistics and shipping sector. Together, we are making a small contribution to the people of Africa and enabling more and more individuals to benefit from clean energy solutions from China. We believe that cooperation between LONGi and Maersk will reach a new level in the future."
Mr Jia added: "We would like to thank Maersk for providing shipping services for this project. In the future, LONGi looks forward to working with Maersk on the global journey toward carbon reduction, reaching closer levels of cooperation on further projects around the world and jointly promoting the spread of green energy."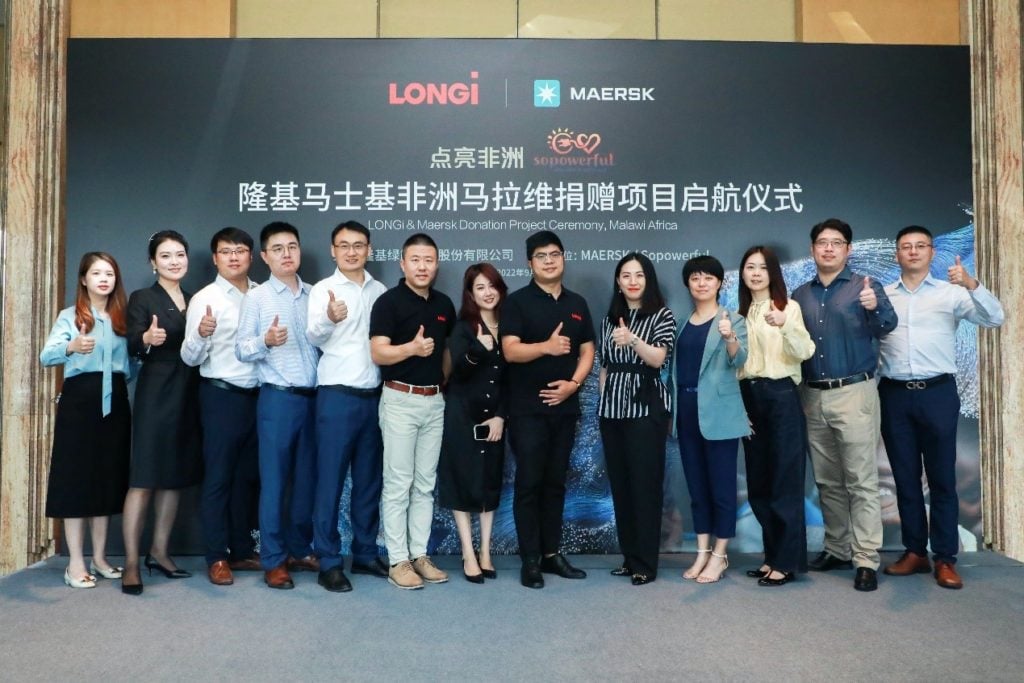 As the first joint donation project between the two companies, it represents not only a significant start to cooperation, but also an important step in LONGi's "Lighting Africa" ambitions. Going forward, LONGi will continue to focus on the living environment of people without electricity in Africa and around the world, to improve the living standards of local residents and promote infrastructure development and education across the African continent and beyond through practical actions.