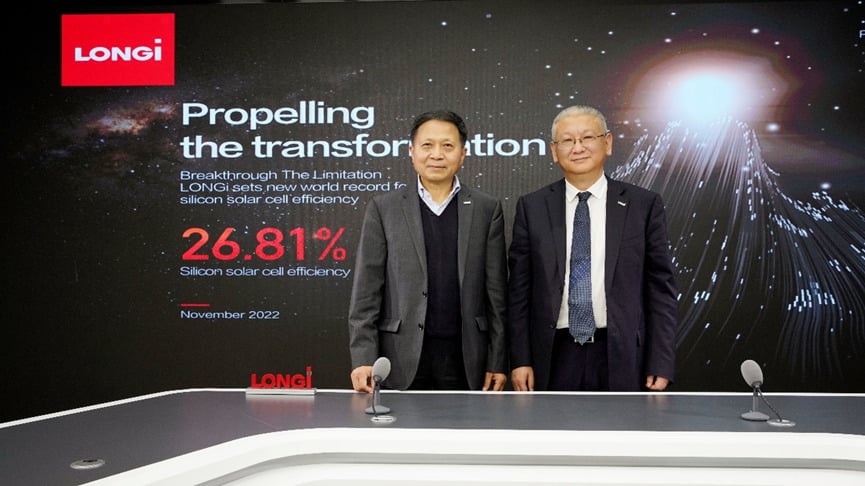 LONGi has announced that it has achieved a new world record efficiency of 26.81% for its HJT cells on full size silicon wafers in mass production, a figure certified by German institute ISFH.
At a ceremony marking the milestone, Professor Martin Green of the University of New South Wales in Australia confirmed via video that 26.81% is the world's highest silicon cell efficiency record to date, adding: "This outstanding achievement will be incorporated into the next version of efficiency tables charting important progress in the photovoltaic industry."
Since June 2021, a period of less than a year and a half, LONGi's R&D team has increased HJT cell conversion efficiency by 1.55%, from 25.26% to 26.81%.
"Improving efficiency and reducing LCOE is the eternal theme in the development of the PV industry," added Li Zhenguo, LONGi founder and president. "Cell efficiency is the shining light of PV technology innovation, with every 0.01% improvement the result of enormous effort. Crystalline cells account for nearly 95% of the current market, so their ultimate efficiency illustrates the development potential and direction of the industry."
Dr.Xu Xixiang, Vice President of the company's Central R&D Institute, stated that breaking the world record was a significant milestone in the history of China's PV industry, demonstrating the scientific and technological strength of the country's cell manufacturers.