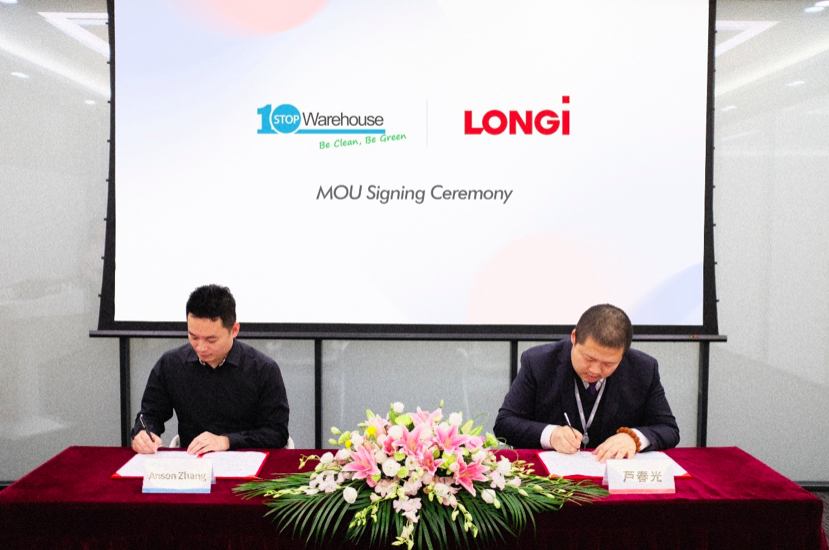 LONGi Solar Australia has announced the signing of a 300MW supply agreement with One Stop Warehouse (OSW) for 2022, which will provide Australians with access to the latest in solar technology and advance the growth and development of the domestic market.
Recent challenges to the solar panel supply chain have impacted the availability of modules in Australia, with LONGi actively working to ensure that the country's retailers retain access to high-quality panels for their projects, the agreement between the company and its long-term partner being an important step in this direction by guaranteeing the supply of 300MW of high efficiency modules to OSW's customers.
The MOU demonstrates the commitment of both parties to the Australian solar industry. "It is not just a number, but a minimum target we are setting for both companies, which will drive our efforts and encourage us to bring the best products and services to the Australian market", commented Stephen Zhang, Managing Director of LONGi Solar Australia.
OSW CEO Anson Zhang added: "It is a great honour to continue to partner with LONGi and know that we have a long term and reliable supply of its excellent products for our customers. Agreements like this bring value to Australia's solar industry and I am confident that our customers will benefit from supply for their future projects being made secure."
Present at the MOU signing ceremony at LONGi's Shanghai offices were Li Zhenguo, LONGi's founder and president, Dennis She, the company's vice president for sales and marketing, Luke Lu, LONGi APAC's president of its global sales and marketing centre, Lucy Niu, the company's GM for distributed business, Anson Zhang and Jeff Yu, OSW's co-founders and CEO and COO respectively.
LONGi Solar Australia and One Stop Warehouse will continue to work together to bring the latest products and innovations in solar technology to the Australian market.