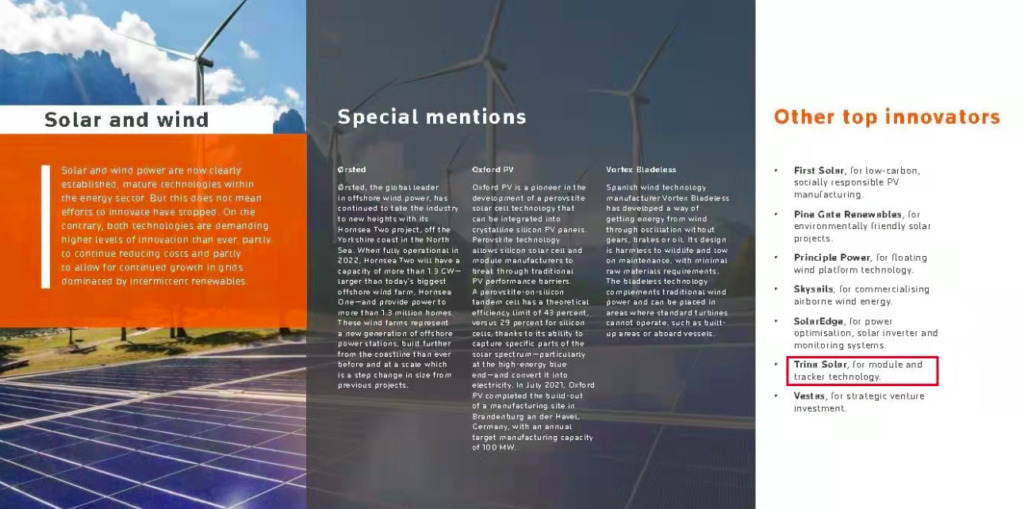 Trina Solar has been recognised in a report by Reuters as a top 100 company in the pursuit of achieving a net-zero emission civilisation.
The report was based on 10 different categories, including 'solar and wind', where Trina received recognition for its innovative solar modules and tracker technology, being the only company listed to include a whole business unit (BU), "TrinaTracker", exclusively dedicated to developing tracker technology.
The TrinaTracker BU provides leading tracking solutions based on 18 years of experience, with photovoltaic plants installed in more than 40 countries. The division has four tracker manufacturing hubs, laboratories and testing facilities in Asia and Europe, from where its international R&D teams have designed the state-of-the art Agile and Vanguard products.
Juan Manuel Gómez, Head of Support Structure R&D at TrinaTracker commented: "We are proud to be recognised by Reuters as a top 100 leader in the process of achieving a net-zero world. This recognition means a lot to us since our main priority is to offer solutions that, apart from contributing to the energy transition, boost our clients' economy, reduce cost, increase energy production and make their lives easier by providing the most innovative technology tools".