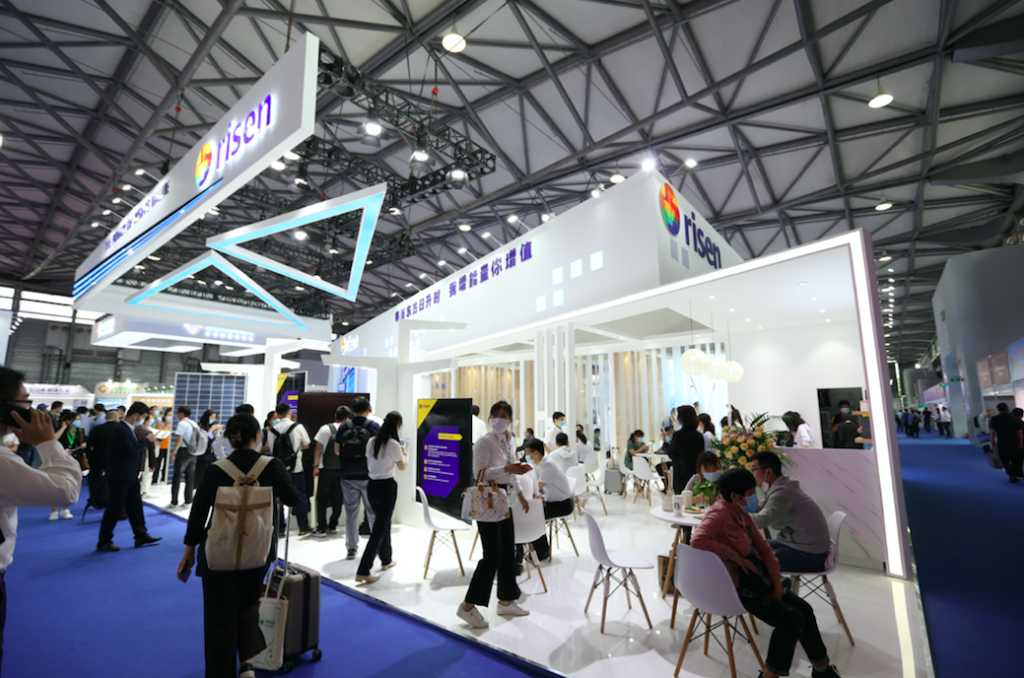 Risen Energy has announced that its US subsidiary, Risen Energy America Inc, and Global Energy Generation LLC (Doral LLC), a leading developer of renewable energy projects, primarily in the Midwest and Mid-Atlantic regions, have signed a 480MW high-efficiency bi-facial module supply agreement for the first phase of the Mammoth Solar project in Indiana.
Mammoth North, a 480 megawatt direct current (MWdc) solar energy project, is the first phase of the 1.65 gigawatt direct current (GWdc) project being developed by Doral, covering more than 12,000 acres in Starke and Pulaski counties in northern Indiana. The project is scheduled to be interconnected to the grid in 2023, under a Power Purchase Agreement (PPA) with AEP Energy Partners, Inc., a subsidiary of American Electric Power and one of the largest electric energy wholesale and retail suppliers in the U.S.
As module supplier to the project, Risen Energy will supply 540W and 545W bifacial modules manufactured and assembled at its state-of-the-art facility in Malaysia. The modules, with multiple advantages in terms of high output power, high generation efficiency, anti-shadow effect and high temperature resistance, are expected to have one of the lowest levelized costs of energy in the industry. To ensure on schedule completion of the project, Risen plans to deliver all modules by the end of 2022.
Jian Xie, Chairman of Risen Energy Group commented: "The COVID-19 pandemic and multiple iterations of US trade tariff policy towards China's PV manufacturers since 2019 was not a hindrance to our strategy of globalization. We have been keeping close relationships with our U.S. partners and have been able to provide better sustainable local service to all our customers in the U.S. We are excited about the opportunity to partner with Global Energy Generation to complete one of the largest solar installations in the U.S. Midwest. We are also working with them on their global projects portfolio where over six gigawatts are currently under development.
Bruce Zhu, Vice President of Risen Energy America added: "This is another milestone to underline Risen's strategy in the US market. It's been a really perfect experience to work together with the GEG/Doral team."
Nick Cohen, President & CEO of Global Energy Generation/Doral LLC continued: "We are excited to cooperate with a tier-1 supplier such as Risen on this project. Risen very smartly created a diversified global supply chain that proved its durability during COVID. Their technology is impressive. The panels and parts come from all over the world where, in our case, they are assembled in a state-of-the-art hi-tech plant in Malaysia. 500 Indiana construction jobs and $500 million in investment will uplift the Starke County economy and deliver millions in annual revenue. Risen and Mammoth are working together to decarbonize the planet and revitalize rural communities everywhere."
Brennan Downes, Vice President of Development, added: "Even though the COVID crisis challenged our ability to meet in-person for talks, both teams collaborated and worked diligently towards a single goal. It was a pleasure working with such a professional and diligent team as Risen's."