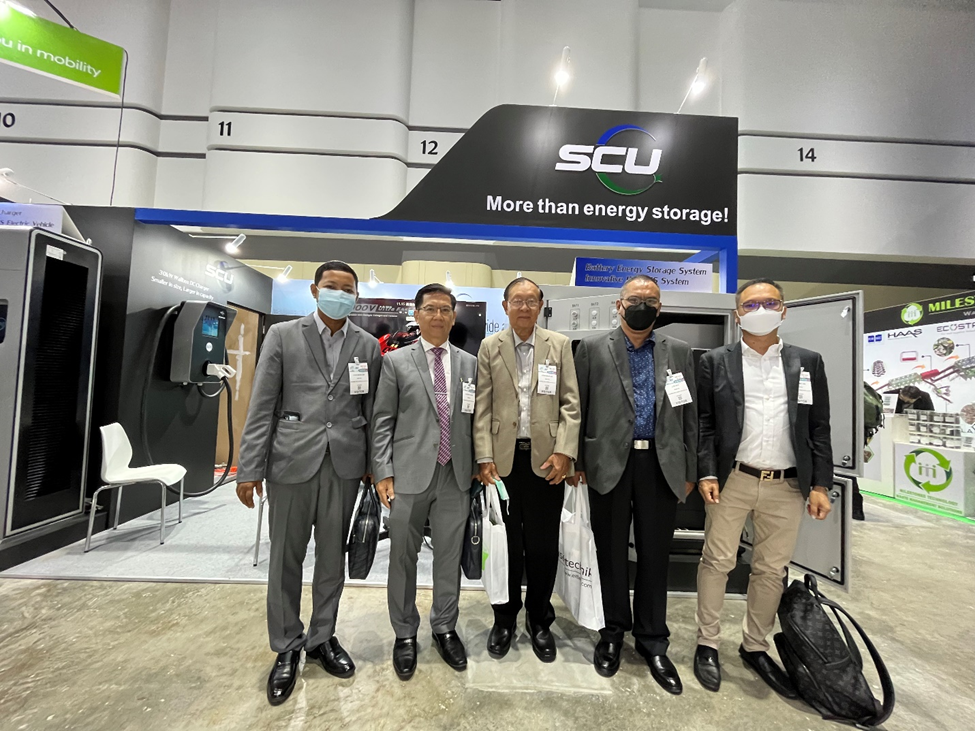 SCU has taken part in the 18th edition of the ASEAN sustainability energy week in the Thai capital Bangkok.
The company showcased its GRES BESS system, a comprehensive smart product which is fully compatible with microgrids and integration with an energy management system to enable remote control and monitoring from anywhere in the world.
Also on display were SCU's EVMS series standalone EV charger for high power charging areas and a 30kW DC wall box charger, which is an ideal solution for office and residential use given the minimal space required for installation.
"The ASEAN region continues to be a hugely important market for SCU and we are delighted to have been able to showcase our latest innovations to those attending this event," commented Choton Barua, the company's overseas marketing manager.