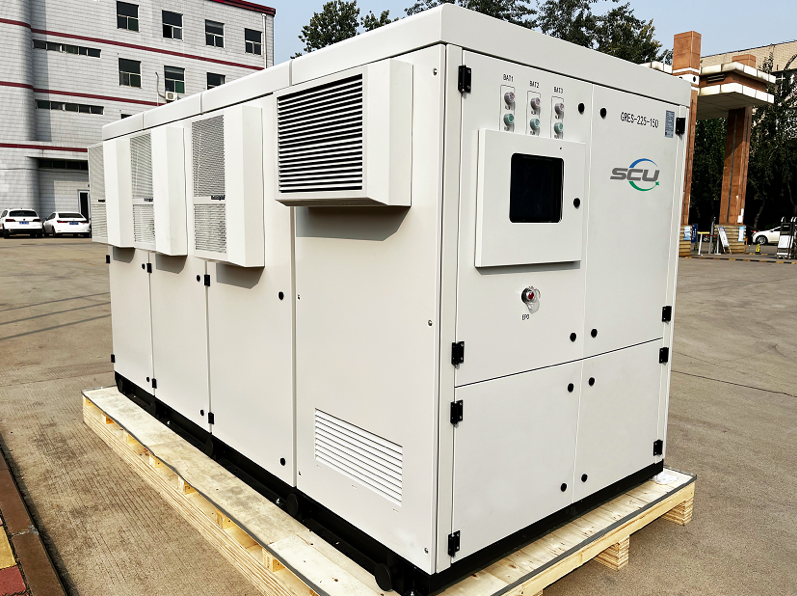 With Europe experiencing a serious energy crisis, increasing numbers of its SMEs have chosen photovoltaic energy storage to reduce electricity consumption.
SCU's GRES is a comprehensive energy storage system, integrating lithium batteries (including BMS), PCS, Solar MPPTs, STS, PMS, air conditioning and IP54 cabinets. The GRES also offers peak shaving and uninterrupted power supply from the network.
The product, battery and PCS components are of modular design, with straightforward installation, start up and operation. Both hardware and software have been independently developed by SCU and the  system is currently proving a very popular solution with European SMEs.