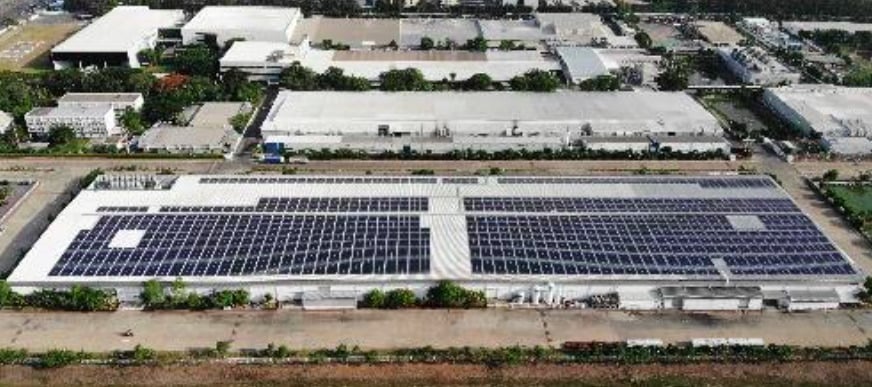 Sharp Energy Solutions Corporation (SESJ) has installed solar power systems on the rooftops of two plants in Thailand run by MinebeaMitsumi Inc., the Bang Pa-in plant in Ayutthaya Province and the Lopburi plant in Lopburi Province.
MinebeaMitsumi is installing solar power systems at its bases around the world as part of an environmental policy of further reducing greenhouse gas emissions from its operations. The installations in Thailand are the first examples of the scheme in action.
The Bang Pa-in system has an output of 3.12 MWdc, with that at Lopburi 1.88 MW-dc. The combined output of 5 MWdc represents one of the largest capacities among solar power systems installed so far by SESJ on factory rooftops in Thailand.
The Bang Pa-in Plant will generate an estimated 4,284 MWh annually, compared to 2,583 MWh for the Lopburi Plant. This equates to an annual reduction in greenhouse gases of roughly 2,438 tCO2 and 1,470 tCO2, respectively. The generated electricity will be used within the factories, allowing them to reduce the amount of electricity they purchase from the grid.