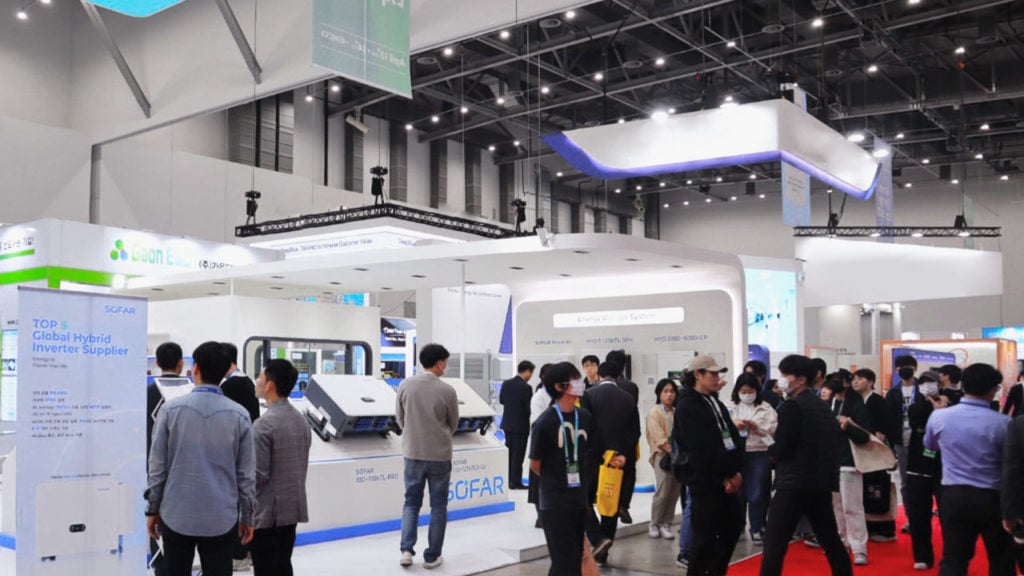 SOFAR has showcased its state-of-the-art portfolio of PV & ESS solutions at the 2023 edition of Green Energy Expo, held in the Korean city of Daegu.
Among products on display at the company's booth was its new 100-125KTL-G4 inverter, tailored for C&I and small-scale utility applications. Equipped with 40A*10MPPTs, the inverter enables optimal yields and lower LCOE in complex terrains, providing comprehensive protection through AFCI, Type II SPD and I-V curve scanning.
Also attracting interest was SOFAR's 60–80kW C&I solution. Featuring 6 MPPTs with 150% DC overload, it guarantees an excellent return on investment while delivering a safe and reliable power supply, IP66-rated protection enabling the product to operate under extreme conditions.
The company's popular PowerAll solution was also exhibited at the event.
Bo Dong, head of SOFAR APAC, shared his insights on the outlook for renewable energy in Korea: "In the last decade, solar power has grown tremendously to become the fastest-growing source of renewable energy, which directly contributes to South Korea's energy independence. For this reason, we are proactively targeting the country's residential and C&I market with our comprehensive portfolio to satisfy a range of requirements, simultaneously helping the country meet its rising demand for electricity and contributing to it achieving its CO2 emission reduction goals."