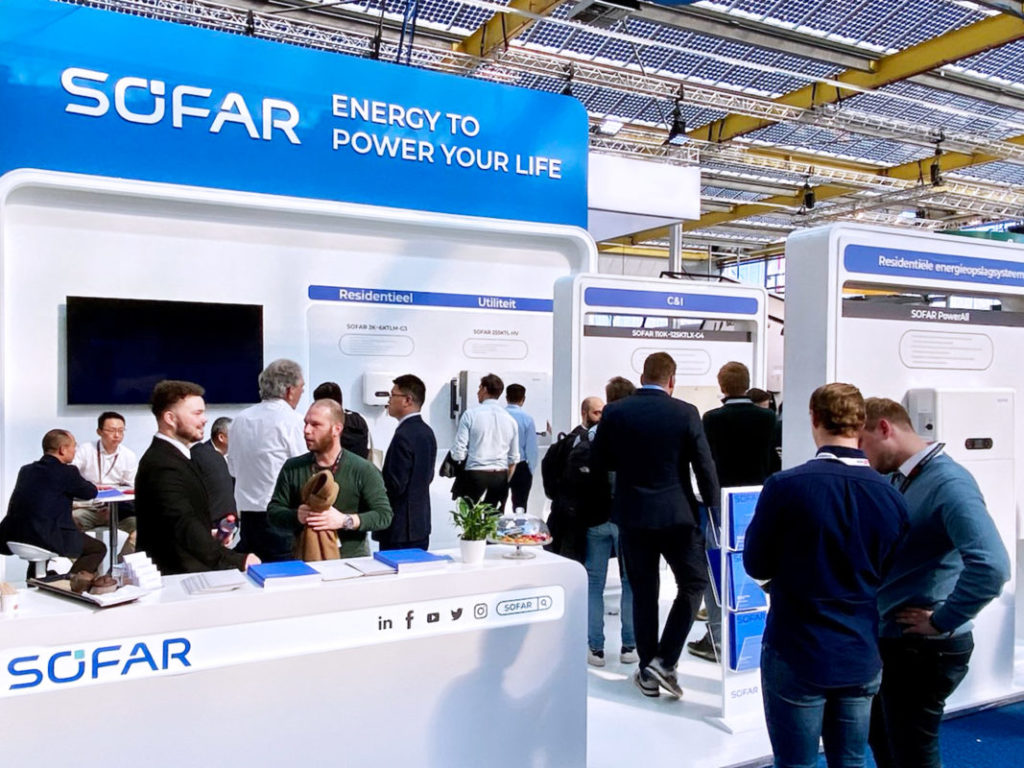 SOFAR has showcased its comprehensive product line-up, covering scenarios from residential and C&I to utility, at the 2023 edition of Solar Solutions International, the biggest industry event in the Netherlands.
Among products on display was the company's new 100-125KTL-G4 inverter, tailored for C&I and small-scale utility applications. The product features industry-leading ultra-high current with 40A*10MPPTs and is compatible with high power modules and different roof designs. In addition to enhanced system safety with AFCI and I-V curve scanning, among the inverter's major benefits are increased yields and reduced operating costs.
Catering for the steady growth of annual Dutch energy storage installations, SOFAR PowerAll was also presented as a prime solution for residential storage. The system adopts a fully modular design and can be stacked in any combination, enabling flexible battery capacity expansion. With an integrated lithium battery and inverter, the intelligent system automatically controls the direction of power flow to achieve optimal power distribution, with less than 10ms of switchover time from charging to discharging.
Allen Cao, Head of SOFAR Europe, pledged to satisfy the varying demands of the Dutch market and increase the country's pace in adopting more renewable energy. "Since the establishment of a Dutch office, SOFAR has been continually expanding its local sales and service team, building close partnerships with major EPCs and investors, as well as introducing our solutions to local distributors. Moving forward, we will take the initiative to navigate the region's green transition and diversify its energy supply," he added.