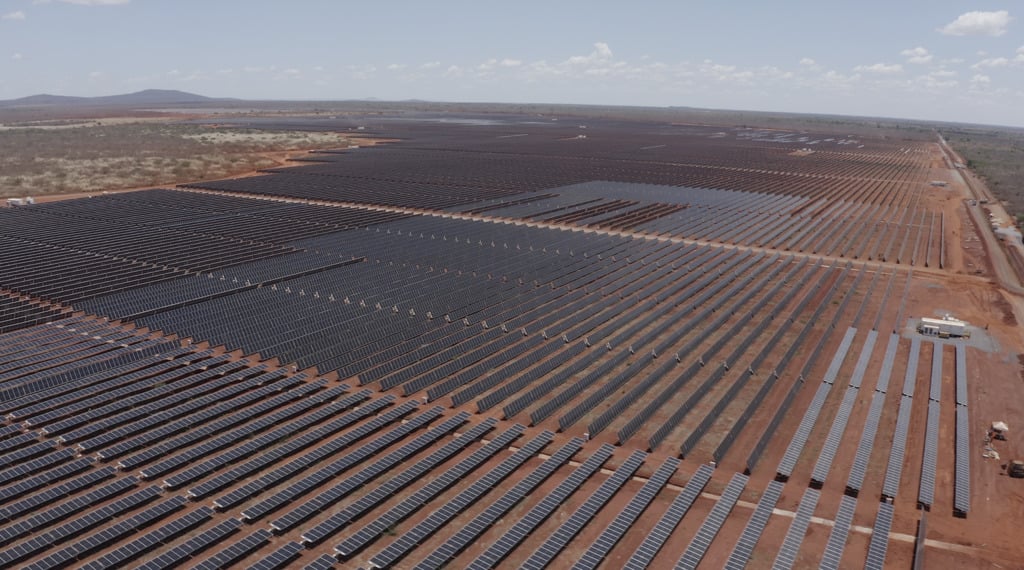 JinkoSolar has announced that a project undertaken with Brazilian mining company Vale has connected to the grid, deploying 766MW of its high-efficiency Tiger Neo bifacial modules.
Located in the city of Jaíba, the project is one of the largest in Latin America, consisting of 17 sub-parks with supporting infrastructure and covering an area equivalent to 1,300 football fields. It will meet the annual electricity requirements of the city's population of 800,000, while eliminating 134,000 tons of carbon dioxide emissions.
Sol do Cerrado also incorporates the construction of a 15 kilometer 230-kilovolt transmission line to connect the sub-parks to the Brazilian national grid. Annual electricity cost savings are forecast to reach US$70 million, with the project contributing 16% of Vale's total domestic electricity consumption once it reaches full operation in July 2023.
Jinko CEO Kangping Chen commented: "We are delighted to have partnered with Vale on this project, the joint venture once again validating the trust in our brand and technological capabilities in Brazil, one of our key overseas markets."