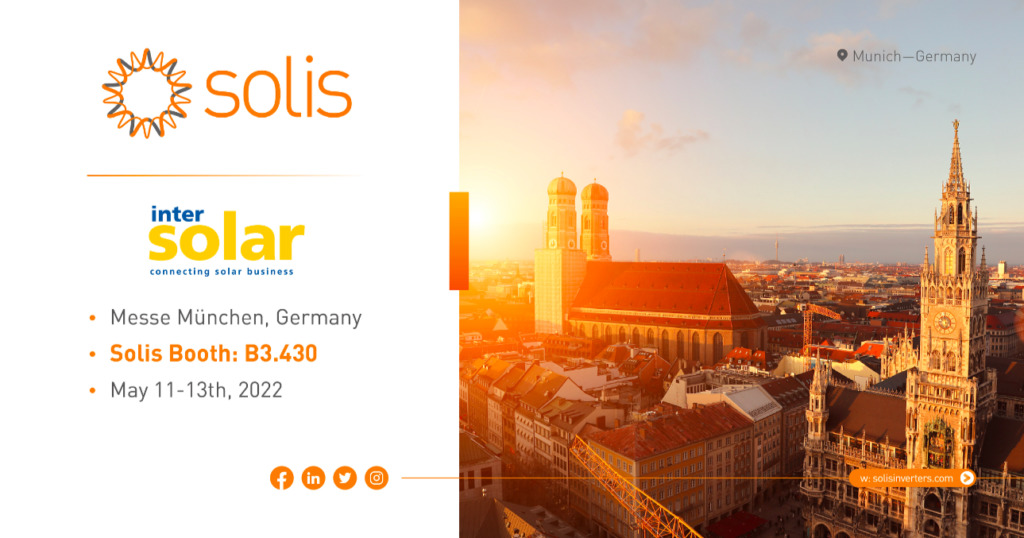 Solis will showcase 3 new energy storage inverters at Intersolar Europe (Munich, 11-13 May, booth B3 430).
The S5-EO1P(4-5)K-48 series off-grid inverter is designed for areas either without a power grid or suffering frequent power outages. It supports parallel operation of up to 10 units and a system of up to 50kW. The device is aesthetically attractive and its compact design makes installation straightforward.
The S6-EH1P(3-6)K-L supports up to 10 units in parallel for grid and backup and supports pure off grid application with a generator. This product is particularly suitable for small to medium level commercial energy storage systems, with up to 16A of MPPT current input to handle 182mm/210mm solar panels. It has a 1.6 DC:AC ratio to connect more PV capacity to an energy storage system.
The third new product is the S6-EH3P(5-10)K-H. With integrated 2 to 4 MPPTs, it is suitable for residential rooftop installations with multiple array orientations and small to medium commercial storage systems. It supports unbalanced and half-wave loads on grid and backup ports and up to 10 units in parallel for grid and backup. Compatibility with numerous brands of battery provides customers with multiple options.
As a company, Solis has a long-term commitment to its corporate mission of "developing technology to power the world with clean energy". Its global vision is based on product-centric engineering, putting customers at the centre of critical decisions and ensuring that it plays a role in the global transition to clean energy.