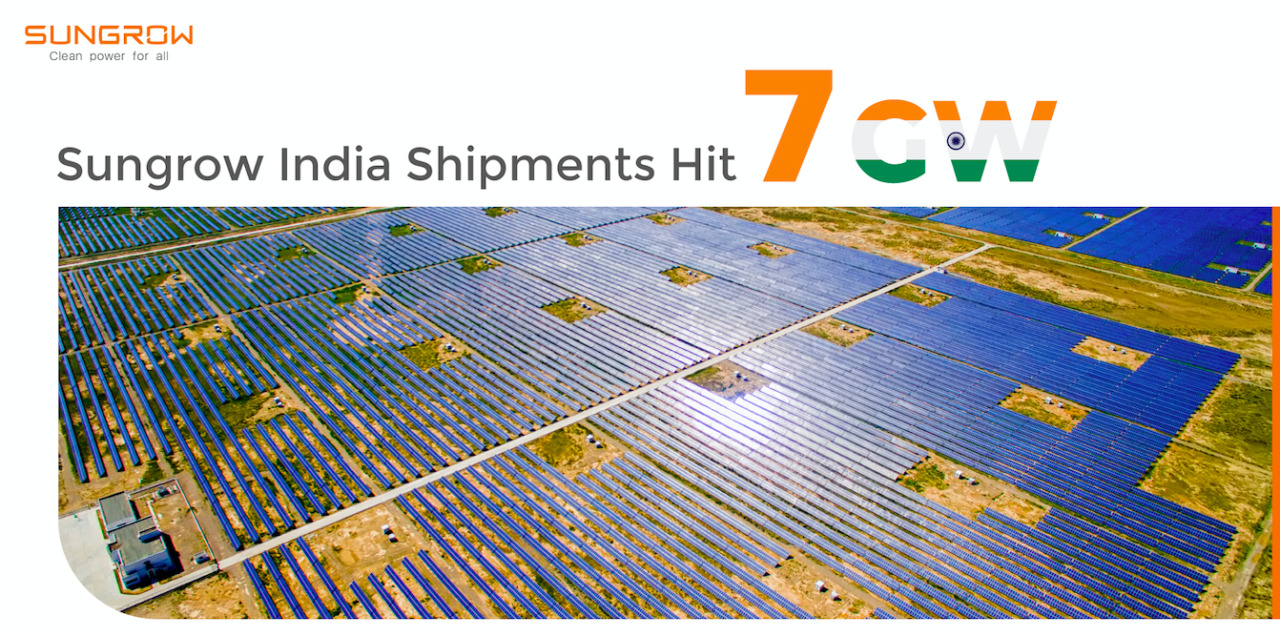 Sungrow has announced that its cumulative shipments to India exceeded 7GW at the end of 2020. During the year, the Indian market saw a regular series of tenders and reverse auctions, resulting in a robust solar project pipeline for the coming years. Based on its latest range of both central and string inverters for large-scale utility projects, Sungrow secured a number of significant orders in a highly competitive market.
"Notwithstanding many challenges, we were able to ship more than 3GW of inverters in one calendar year, which has allowed us to consolidate our position in both utility and rooftop markets," commented Sunil Badesra, Business Head at Sungrow India.
The establishment in 2018 of a local production centre in Bengaluru has enabled the company to offer inverters for the local market with a shortened lead time, a major contributing factor to its success. "Since the beginning, we have produced more than 5GW of PV inverters to cater for both global and local markets, and we see significant potential for growth," added Badesra.
After a slump in 2020 due to the pandemic, the Indian solar industry is poised to accelerate capacity expansions over the next two years and tariffs have reached a record low of INR 1.99/kWh. Projects are likely to adopt more resilient solutions in challenging environments such as desert and coastal areas to achieve such a competitive LCOE and Sungrow's innovative products, based on cutting-edge technology and optimized design, can deliver against such strict requirements, while at the same time meeting stringent grid regulations.
Sungrow also has an increasing presence in the BESS space with a proven track record of system integration capabilities and is poised to meet future hybrid and storage project demands in India.