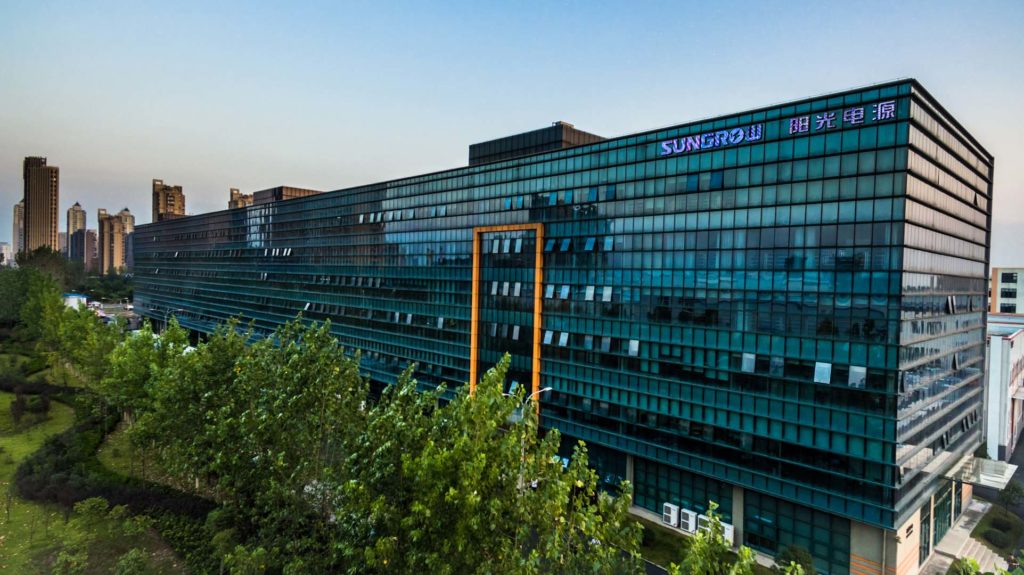 Sungrow has released its 2020 annual report to shareholders, showing that the company's fiscal performance remains very positive, with global market share reaching 27%.
Financials in 2020
Revenue increased by 48.3% to $2.956 billion (2019: $1.864 billion), with net income attributable to shareholders of a listed company amounting to $298.9 million, an increase of 119.0% year on year (2019: $127.6 million).
CFFO (cash flow from operations) increased by 24.5% to $473.6 million, testimony to a healthy operational structure.
Turnover of accounts receivable was 2.5 times, an increase of 41.6%.
Basic earnings per share thus amounted to 1.34 yuan (20.54 US cents), an increase of 119.7%.
Market Share Expansion
Sungrow shipped over 35GW of inverters in 2020, increasing its global market share to 27%. Apart from its performance in utility-scale projects in global solar hubs, the development of the distributed segment also contributed to the overall increase. Market share in Australia for the residential segment increased to 24%, the company has been leading local market share in Brazil since 2019 and it predicts an even more prosperous future in Europe with the ongoing establishment of local channels.
In addition, over 800 MWh of Sungrow energy storage systems were shipped worldwide in 2020, and deployment in this area is expected to show significant growth in 2021 and beyond. Sungrow, as one of only a few companies to have both PV and energy storage product portfolios, continues to make innovations in solar-plus-storage applications as the combination becomes the next sector to unlock the potential of clean energy and facilitate energy transition.
Sungrow has expanded its annual production capacity to 90 GW, including 10 GW of manufacturing in India based on growing global demand. The company has plans to establish another factory outside China in the near future.
Social Responsibility Milestones
As one of the pivotal solar and energy storage players, Sungrow consistently contributes to global carbon neutrality, with cumulative shipments exceeding 154 GW as of December 2020, the equivalent of eliminating 174.5 million tons of carbon dioxide.
Another milestone in 2020 saw Sungrow join RE100, with the company pledging to switch to 100% renewable energy for its electricity requirements by 2028.
Sungrow is dedicated to supporting communities across the global landscape, donating to public welfare and charitable organisations in order to contribute to education and the eradication of poverty, as well as fighting against pandemics and natural disasters.
Securing an MSCI ESG Rating of AA, Sungrow also displays robust resilience to long-term risks linked to industry material supply, environment and social and governance (ESG).
As the only inverter supplier ranked "100% bankable" for two straight years by BloombergNEF, Sungrow has been at the forefront of the clean energy business for over 24 years. The company is now poised to accelerate the pace towards sustainable development with more flagship product line-ups rolling out in 2021.