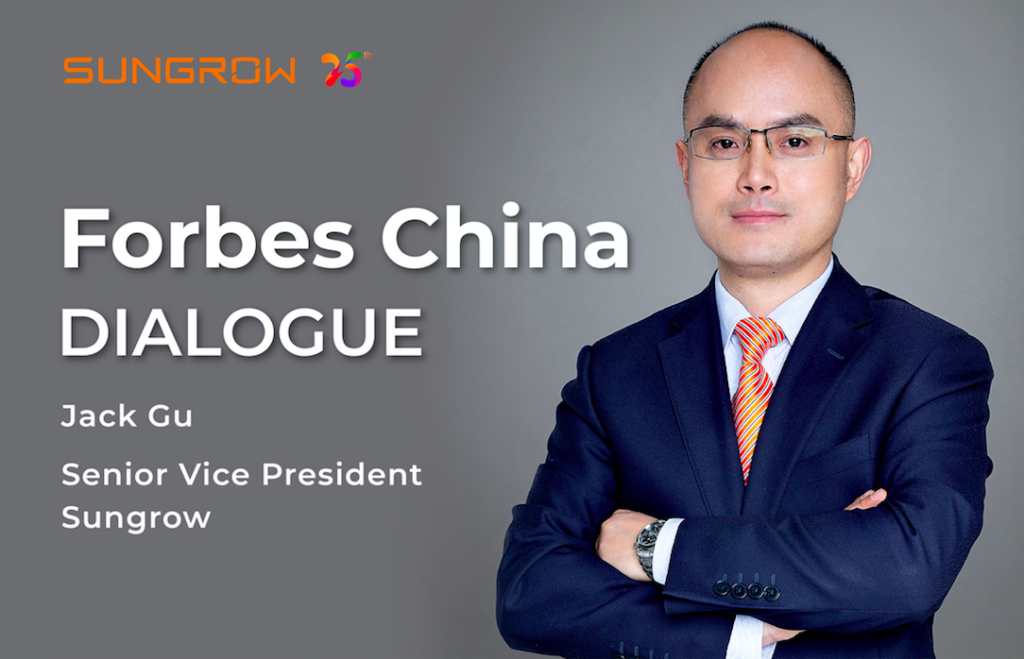 Sungrow has announced that it has been listed in Forbes China's top 50 most innovative companies – the only inverter company to be included.
Jack Gu, Senior Vice President, commented: "Solar inverters will continue to be the 'brain' to manage modules and detect and repair failures. In addition, as large-scale renewables connect to the grid, PV plants need to actively support it, which requires the inverter to be more intelligent in order to manage the system. When governmental subsidies to the industry decrease, those PV plants need to continue to deliver long-term benefits, which is why Sungrow aims to upgrade inverter equipment with innovative technologies, including advanced algorithms, to save on O&M costs, lower the LCOE and increase the overall ROI for all stakeholders."
Sungrow's expertise also extends to a highly successful energy storage business. "We provide three core storage components – a Battery Management System (BMS), Power Conversion System (PCS) and Energy Management System (EMS), and we will continue to focus on refining the integration of software and hardware in storage systems, as well as enhancing energy management.
At Sungrow, R&D personnel accounts for over 40% of the total workforce and we are the top patent holder in this industry with over 4,400 patents," Gu concluded.