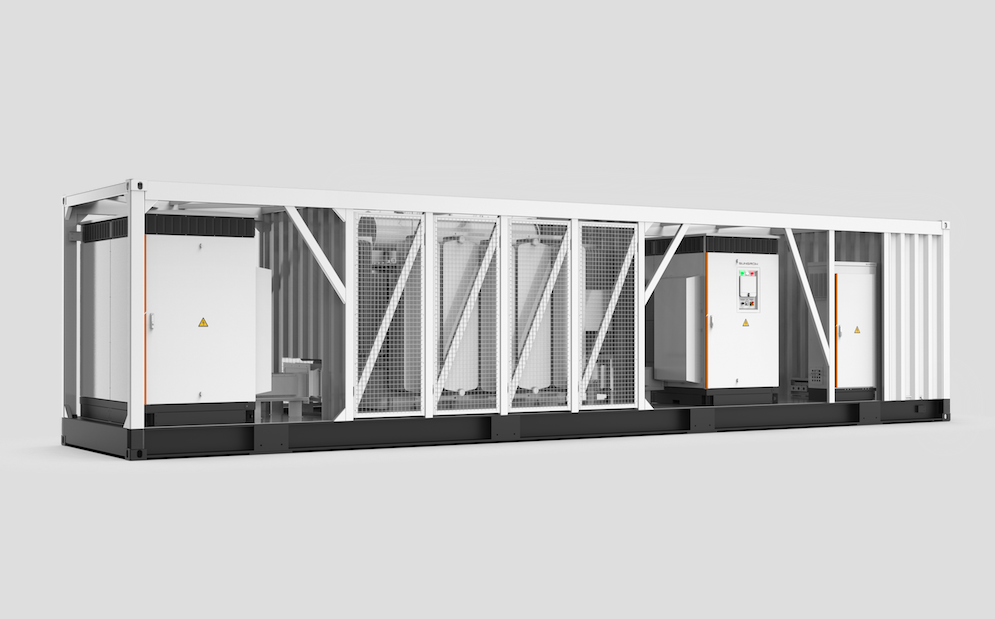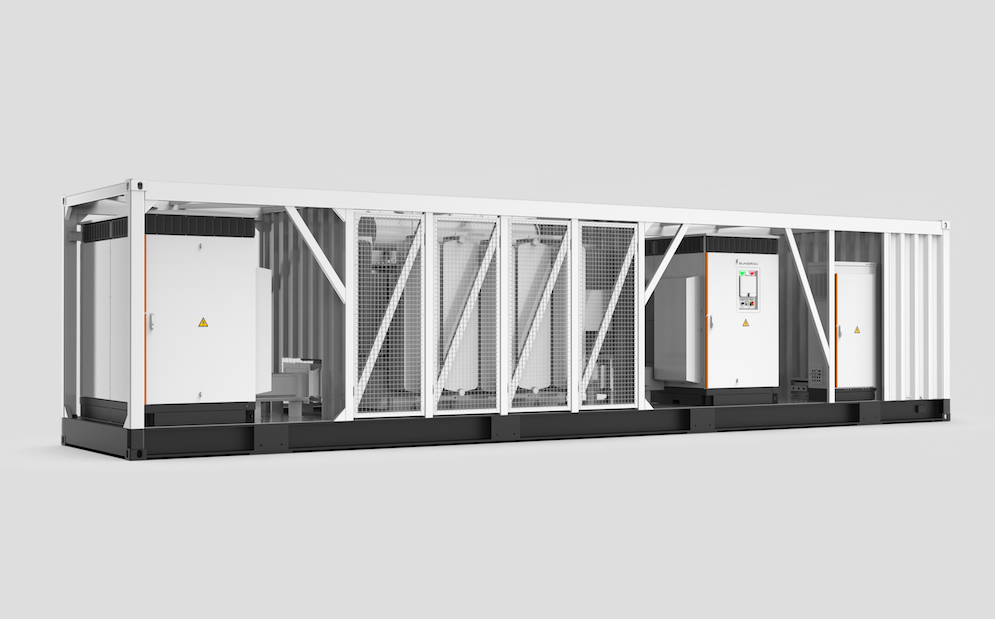 Sungrow has released its updated turnkey central inverter solution, SG6250HV-MV, which has the flexibility to tackle emerging demands and brings increasing benefits for stakeholders of solar plants.
With the launch of the product already underway in key European, Latin American and APAC markets, the company will focus on its key functionalities, the situations it can address and why it makes the perfect solution for more than just power conversion.
Brief introduction of SG6250HV-MV
A standard 40-ft container integrates two SG3125HV outdoor central inverters, a 6.25MVA MV transformer and Ring Main Unit (RMU), plus auxiliary power and communication components, minimizing land utilization and enabling cost savings on transportation, installation, commissioning and O&M, resulting in optimized LCOE.
Storage on the DC-side, providing grid stability
The proportion of renewable energy in power systems is gradually increasing, presenting a challenge to grid safety. At the same time, due to continuous upgrades in module power, the increasing proportion of PV power plants has led to serious restrictions on plants' power generation. The DC coupling system can help owners alleviate such problems.
The SG6250HV-MV is integrated with a built-in ESS interface, supporting bi-directional charging power. Each SG6250HV-MV can connect to 60 units of DC-DC converters and more than 2 units of a 10MWh battery system.
Fully in compliance with IEC 62271-202/212
With many countries putting forward requirements for integrated solutions, such as IEC 62271-202/212, there are additional certifications needed for equipment other than inverters. A more stringent IAC test of the whole PV inverter solution has emerged to ensure the safety of service and O&M personnel, making a skid solution a necessity.
The SG6250HV-MV is fully compliant with IEC 62271-202/212 and the outdoor RMU and roofless design completely satisfies IAC test requirements.
Interfaces for protection function tests for VDE 4110
Certifiers of European PV sites will require additional function testing of protection devices inside the inverter. For function testing of all protection equipment, interfaces shall be provided to allow tests to be carried out without changes to wiring being required, and these shall be mounted so as to be easily accessible. Sungrow already has a reference for the test, so the solution will be integrated in the LV cabinet of the SG6250HV-MV, eliminating the need to test more devices on site.