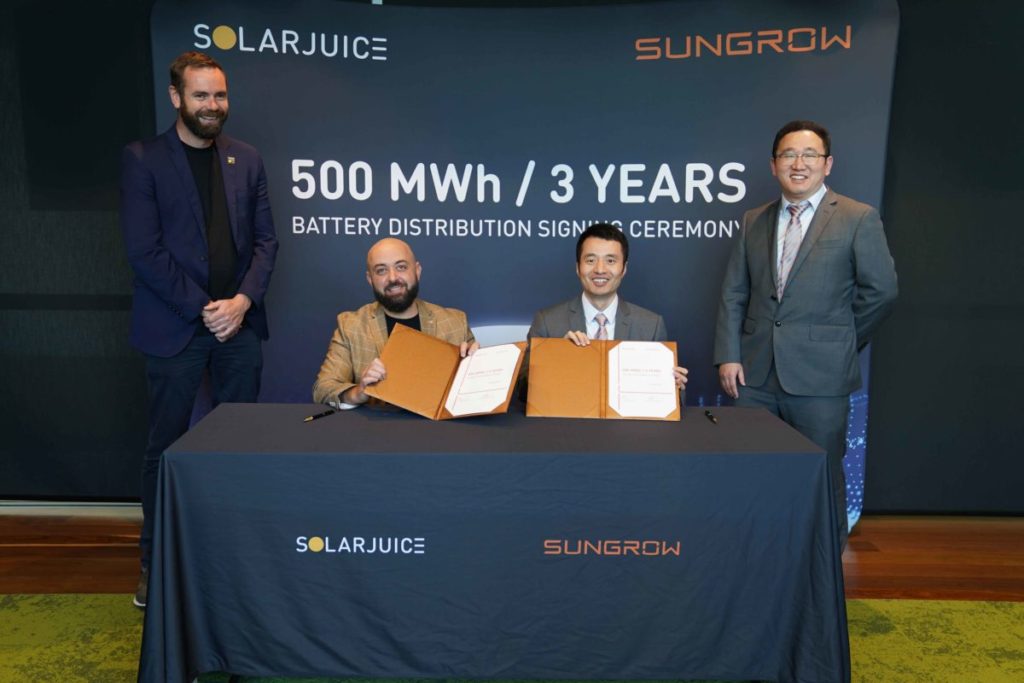 Sungrow has announced the signing of a new agreement with leading Australian distributor Solar Juice, under which it will supply 500MWh of its cutting-edge energy storage system (ESS) solutions.
The agreement was signed by Joe Zhou, Sungrow manager for Australia, and Solar Juice director Rami Fedda, with Zhou expressing his confidence in the ability of the two companies to continue to work together to drive the adoption of clean energy.
"The partnership with Solar Juice is a significant step, as it's the largest battery project signed with any of our distributors," commented Zhou. "Energy storage systems are essential technologies because of the support they provide in overcoming supply-demand balance challenges."
As Australia looks to meet its climate targets and transition to a low-carbon economy, the need for innovative and reliable renewable energy solutions has never been greater.