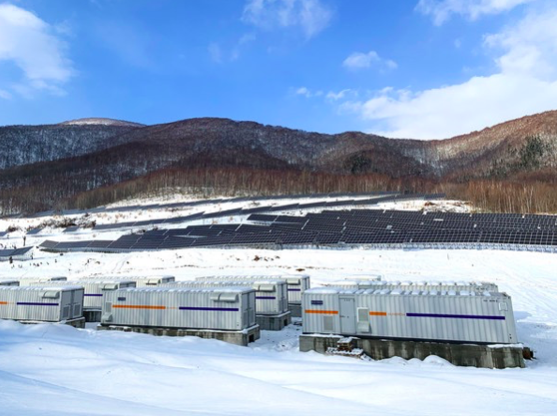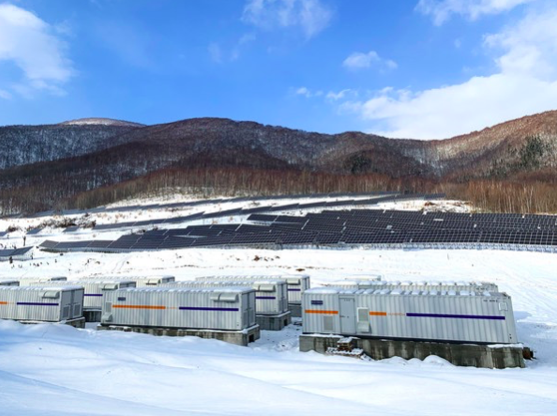 Sungrow has announced that a 21 MWh utility-scale solar-plus-storage project powered by the company in Hokkaido, Japan, has been commercially operational since December 2020.
The project, for which Sungrow supplied both PV inverters and energy storage system, occupies around 85 hectares in the most northern of Japan's main islands, Hokkaido. The turnkey energy storage system integrates DC-DC converters, NCM batteries and BCP, using DC-coupling to eliminate conversion losses while increasing efficiency. The batteries smooth the power generated, allowing it to be integrated into the grid more effectively. The system's robust design makes it durable and weather-resistant, especially important in Hokkaido, where the temperature can reach as low as -35 degrees Celsius.
The project will generate 7,050,000 kWh per year, powering 1,958 households and offsetting 3,577 tonnes of carbon dioxide annually.
"As one of the countries with the most stringent grid codes, Japan presents us with both opportunities and challenges. We greatly value the continued trust of partners like Blue Power Energy and strongly believe that we'll collaborate on more ventures in the near future, both in the PV and energy storage segments," commented Sun Xiao, Country Manager for Sungrow Japan.
Since entering the Japanese market in 2014, Sungrow has established an industry-leading local team offering sales, technical support and after-sales service tailored to diverse demands. As one of few companies that can offer both PV and energy storage solutions, Sungrow is pioneering a wide range of innovations, teaming up with global partners to make green energy more profitable, accessible and sustainable.