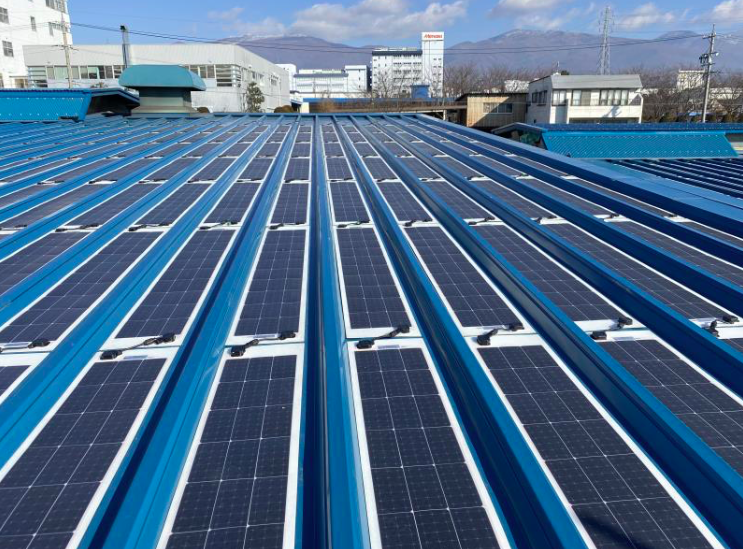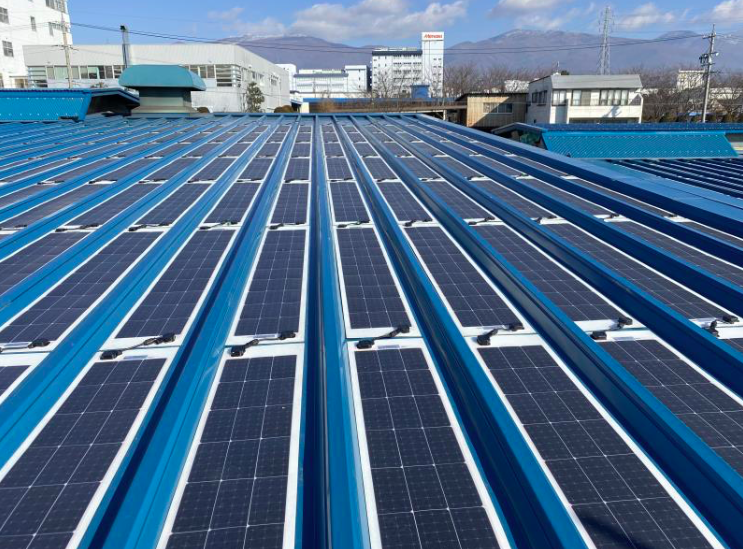 Sunport has announced that, after four months of testing following initial installation, the first industrial off-grid project in Japan to be equipped with MWT panels has entered operation and begun generating power. With an attached power storage system, the rooftop plant in Nagano will provide the factory beneath with clean electricity for self-utilization.
"We carried out a completely customized project from preliminary product design to onsite installation. The factory's coloured steel tile roof combined a large gap and need for low-load bearing, so we established a dedicated R&D team right away and provided the customer with a design plan in a short space of time," said Dr. Shiliang Wu, Sunport's Technical General Manager. "To fulfil the installation conditions meant fewer mounting points, so we decided to use S1, a small-sized light and flexible panel with back glue application, which both saved on cost and made the installation easier," Dr. Wu continued.
The S1 panels installed on the rooftop are unique products developed by Sunport Power. Given the specific customer requirements, the panels were in a long and narrow shape, able to be inlaid in corrugated steel tiling with back glue and based on metal wrap through (MWT) technology, with no bus-bar and welding strip on the front side of the panels.
Special flexible organic polymer materials were attached as an encapsulation base and, with specially designed 2D encapsulation technology, the panels were of reduced thickness and weight (only 1.4mm and 1.3 kg per unit). Additionally, due to the absence of welding strips, the S1 panel completely eliminates use of heavy metal, including lead, which makes the product environmentally friendly.
"We have established a very good partnership with Sunport Power. They showed impressive working efficiency in the whole process from receiving our request to final installation. They also did a great job in panel production and delivery, especially during the difficult pandemic period last year. We are very satisfied with their products and service," commented Mr. Maruyama, the general manager of the rooftop solar park.
"Differentiation is the basis for the development of Sunport Power. Since its foundation, the company has been dedicated to the research into and development of differentiated MWT technology, to promote industry change and provide "exclusive" products and service for our customers," concluded  Dr. Fengming Zhang, Sunport's founder and president.