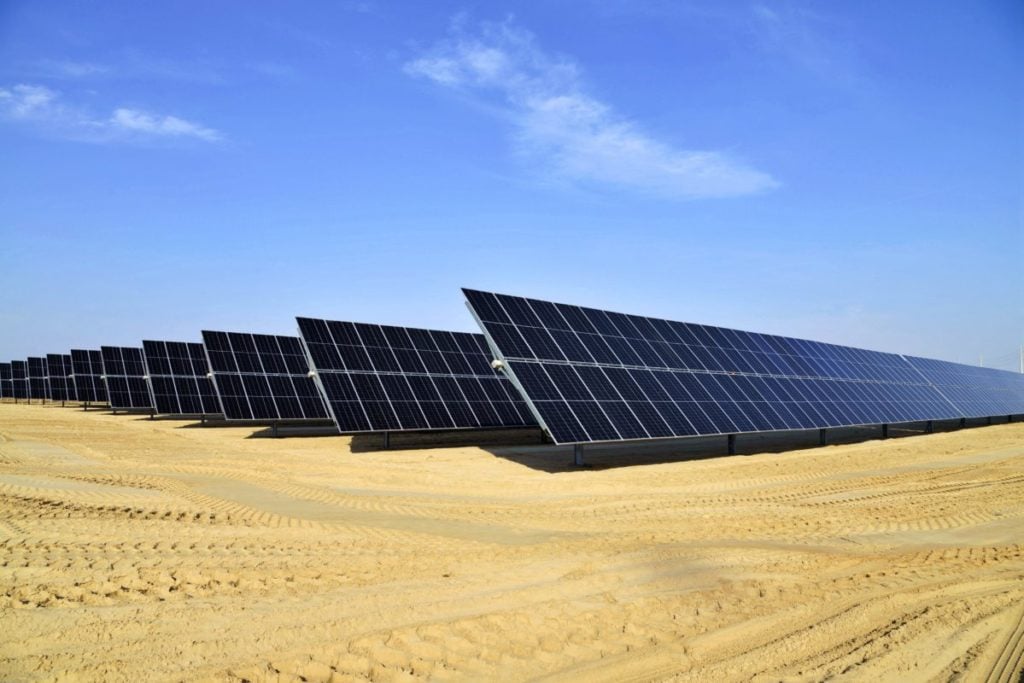 Suntech has announced completion of delivery of  680MW of modules for China Machinery Engineering Corporation's Al Dhafra PV2 solar power plant in the United Arab Emirates, further advancing construction of the world's largest single-site solar project.
Suntech has collaborated closely with CMEC since 2019, providing professional guidance on product technology selection and plan preparation, its experience and manufacturing excellence contributing to the client's successful bid for the project. The company has provided its 545/540W high-efficiency PERC bifacial modules for the project, since these have a larger effective power generation area and higher efficiency than conventional modules. To mitigate the strong winds, high temperatures and sandy conditions in the desert where the plant is located, the modules use 2.0 mm thick glass on both front and back sides, significantly improving mechanical load capacity and reducing maximum deformation by 37% compared with conventional structures, thus effectively avoiding the risk of cracking.
The Al Dhafra project has been connected to the grid in phases and, once fully operational, is expected to supply electricity to 160,000 households, enabling Abu Dhabi to reduce its carbon emissions by an annual 2.4 million tons, while increasing the proportion of clean energy in the total energy mix of the U.A.E. to over 13%.