Huawei has successfully held its first virtual summit in Asia Pacific with more than 300K viewers from 48 countries joining the event. With 4 keynote speeches and a panel discussion, this event brought together 7 industry experts and leaders to share their insights and experience on the technological trends in solar power and how they will impact the industry's recovery post-pandemic.

Chen Guoguang, President of Huawei Smart PV, 'The future of energy lies in renewables and solar is definitely the key to drive this energy transformation. We are very fortunate to be part of this vibrant market in Asia Pacific and we hope to provide a platform through this virtual summit for all stakeholders to work together and move forward towards an AI-driven smart PV industry.'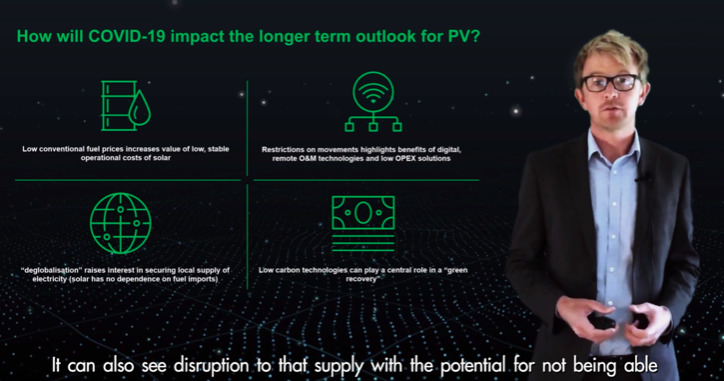 During the summit, four keynote speakers shared their insights in regard to solar development trends. The first speaker was Sam Wilkinson, Director of Clean Technology & Renewables, IHS Markit. He shared an overview of the solar energy industry's outlook whereby he predicts that, by 2022, solar installations will be back in line with what IHS Markit had previously forecast. Meanwhile, though COVID-19 brought short term disruption to the industry, it also highlighted some of the key benefits of solar.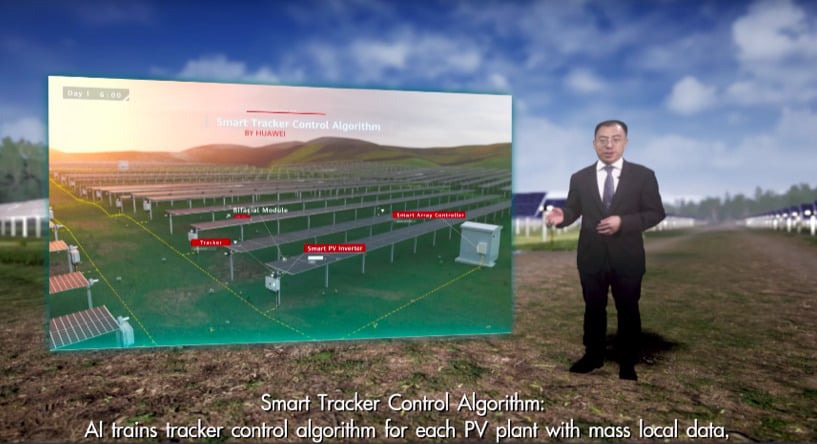 Steve Zheng, Huawei's CTO for Smart PV in APAC, shared how AI drives a fully connected smart solar plant. He introduced key technological developments and unique features from Huawei which provide smart O&M, unleashing the full potential of PV strings with a stronger grid connection.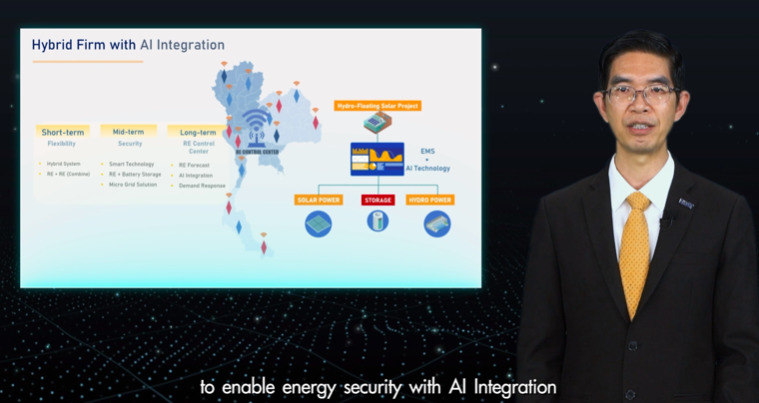 Chatchai Mawong, Director of Hydro and Renewable Energy of the Power Plant Development Division, Electricity Generating Authority of Thailand (EGAT) presented EGAT's clean energy vision and discussed how smart technology could drive hybrid plants with AI.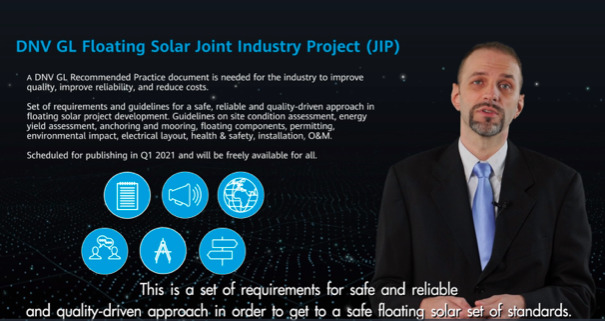 The last keynote speaker was Evan Woolard, Head of Solar Section, DNV GL – Energy. He shared recommended practices for the industry to improve quality and reliability and reduce costs through digitalization.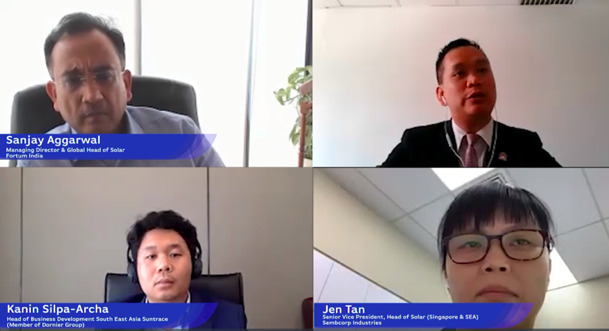 A virtual show of Huawei's latest full suite of solutions was also presented, followed by a panel discussion by 3 leading industry experts, Sanjay Aggarwal, Managing Director & Global Head of Solar, Fortum India, Jen Tan, Senior Vice President, Head of Solar (Singapore & SEA), Sembcorp Industries and Kanin Silpa-Archa, Head of Business Development SEA, Suntrace (Member of the Dornier Group). They touched on key topics related to achieving better LCOE for solar projects, future technical trends and device selection, AI application in the solar industry and solar project financing.
The virtual summit is available on-demand on our website. Please visit https://solar.huawei.com/apac/APAC_Virtual_Summit2020 for more information.