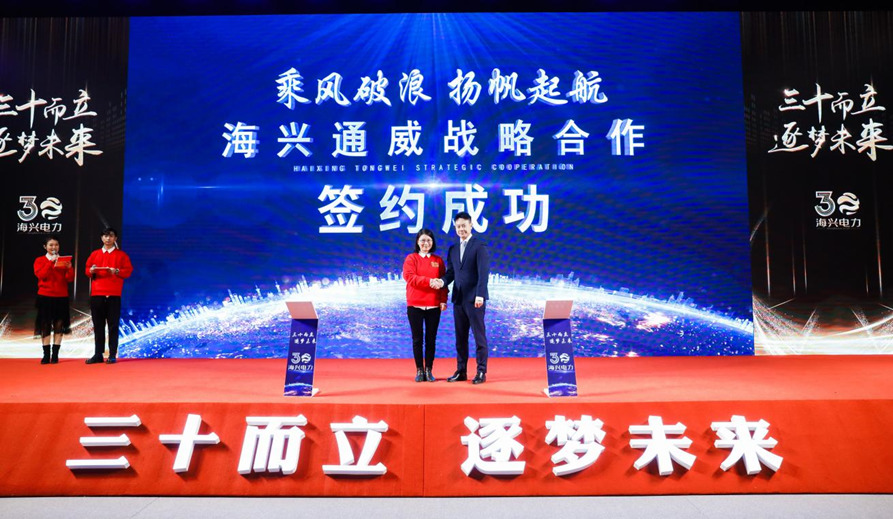 Tongwei has announced the signing of an agreement with Hexing Electrical for the supply of 30MW of its 182mm high-efficiency modules for deployment in South Africa.
With the South African government committed to achieving zero carbon emissions by 2050, the country is expected to see significant growth in PV installed capacity during 2023, with the excellent power generation capacity, low levelized cost of energy (LCOE), ultra-low attenuation, high reliability and excellent mechanical load capacity of the Tongwei modules providing impetus for Hexing's smart system solution to deliver more cost-effective clean power energy to the South African market, reducing the cost of electricity and improving the stability of power supply.
In 2023, Tongwei will apply its self-developed TNC high-efficiency technology to this series of modules, further enhancing power generation efficiency while reducing costs. The company will also provide support for Hexing's solar industry practitioner training base, enabling members of the local community to develop skills and improve career prospects within the solar industry.
The partnership with Hexing is based on Tongwei's excellent reputation with customers. The company's module division has established a digital supply system covering the global market, with a customer service mechanism providing full life-cycle quality assurance and instant response.
Moving forward, the two companies will continue to work together in South Africa to deliver more opportunities for energy transition and green new energy development.