The manufacturing principle of the Tongwei Terra series shingled module is to connect cells in series through adhesives, and then form a power generation array through multiple series and parallel connections. Such a high-density layout ensures excellent performance in terms of power and efficiency, while providing effective security guarantees.
The Terra shingled module's safety is mainly due to two aspects. Firstly, it adopts a no-busbar design, significantly reducing the "hot-spot" effect of reverse current, lowering in-series loss and increasing power output. Secondly, the flexible interconnection between cells enhances mechanical performance, enabling the module to withstand more substantial loads and perform well in harsh environmental conditions.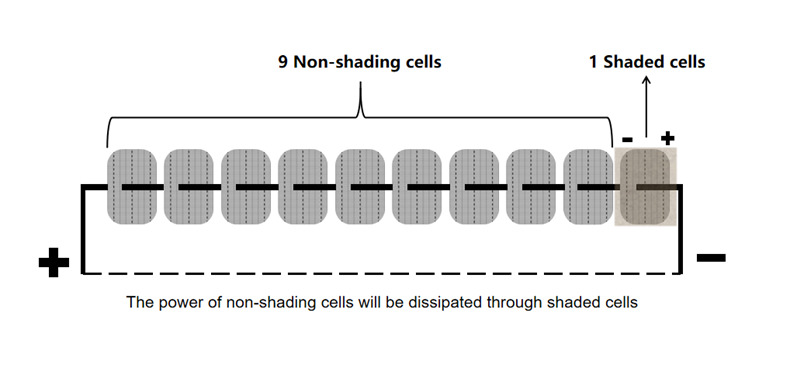 The Terra's ability to operate in challenging conditions is combined with it effectively reducing  hidden cell cracks caused by module transportation or on-site installation and controlling the extension of micro-cracks.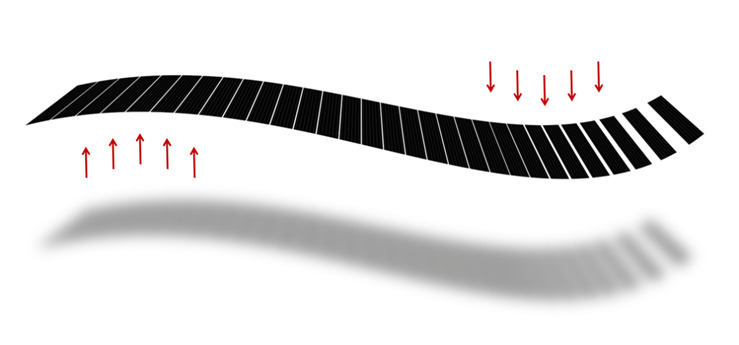 The Terra series has passed all IEC tests, including specific environmental tests such as salt fog, dust and hail. Terra remains resilient at low temperatures of -40℃, with power degradation in static load testing less than 1.5%.
As a major industry innovator, Tongwei is also poised to enter the "N" era and will soon launch Terra-N, the first N-type module product of the Terra series. Terra-N products will retain Tongwei characteristics and cleverly combine half-cut cell technology with the shingled encapsulation concept, enabling the flexibility to deliver high power and high efficiency, with the theoretical maximum efficiency of N-type TOPCon cells reaching 28.2%~ 28.7%. Terra N will be suitable for a wide range of application scenarios, with low degradation, extended warranty, excellent temperature coefficient and bifaciality guaranteeing stable operation and strong power generation.