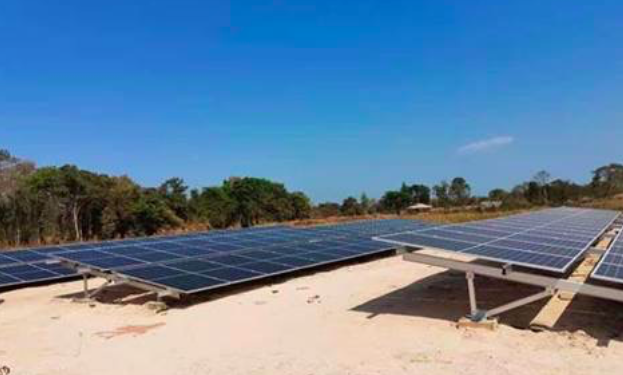 Trina Solar has completed an off-grid PV power generation project to energize a newly built vocational training school in Pak Ngum, Laos. The project is sponsored by the Overseas Chinese Charity Foundation Of China (OCCFC) and Trina has supplied a total solution, covering engineering, procurement and construction management, as well as partial financial support.
The school is located in a rural area some 50km from Vientiane City and covers 1000 square meters, with a total of 9 classrooms able to accommodate 160 students. The local power infrastructure is underdeveloped and, according to power outage announcements, blackouts are frequent, often up to three times a week. The project has provided a solution to the school's power shortage problem and was essential to its construction phase.
The Trina Solar APBU team customized the 50kW photovoltaic solution with a 200kWh energy storage system. The system installed in the schoolyard can generate 225 kWh of electricity per day, meeting the school's basic power demands.
Simon Li, President and General Manager of Trina's Asia Pacific Business Unit (APBU) commented: "Due to Laos' inadequate power infrastructure, some rural areas still lack access to stable electricity. This project not only provides such stability but, as importantly, students can also learn the concept of sustainability and experience how life is improved by advanced photovoltaic technology."