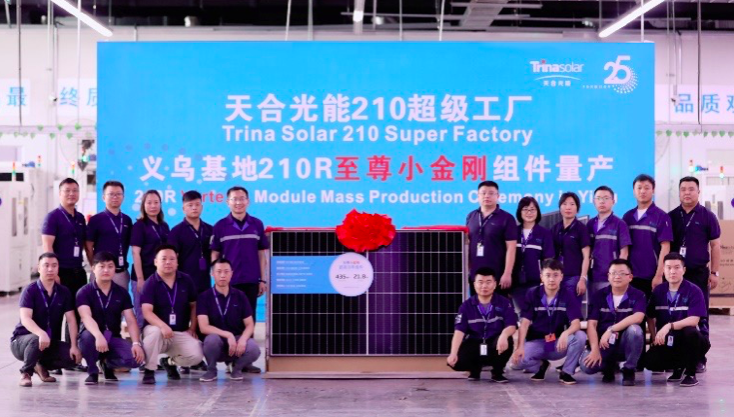 Trina Solar has announced that its 210 super factory in the Chinese city of Yiwu has officially begun mass production of the company's new generation Vertex S 430W module. Production capacity of the new Vertex series, including the upgraded Vertex S and 580W is forecast to reach 10GW this year, a figure expected to more than double in 2023.
In addition to industry leading multi-busbar, non-destructive cutting and high-density interconnect technologies, the modules use the latest 210R rectangular silicon wafer technology with an innovative design, boosting single-module power by up to 30W, with an efficiency of up to 21.8%.
With the latest 210R technology joining the Vertex product family, Trina Solar has further strengthened its competitiveness in the distributed market segment, the 210R modules significantly reducing LCOE and ensuring high-level reliability across residential rooftops and commercial and industrial scenarios worldwide.