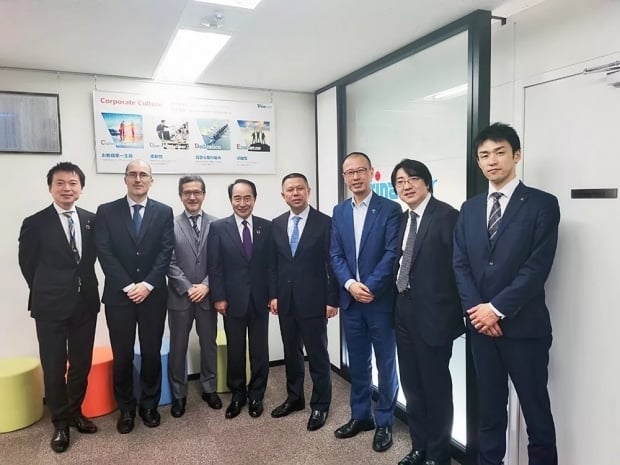 Trina Solar Japan Energy Co., Ltd (TSJE), a wholly-owned subsidiary of Trina Solar Co., Ltd with headquarters in Tokyo, Japan has announced that it has signed a Commitment Line Agreement for the amount of JPY 1 billion with The Toho Bank Ltd. with a commitment period of two and a half years.
Established in March 2015, TSJE engages in solar PV project development, EPC, O&M, etc. in the Japanese market. Signing the Commitment Line Agreement with The Toho Bank gives a strong signal that the company is able to secure funds required for late stage development and construction of its projects, as well as with the prospect of future business expansion.
Carlos Garcia, Representative Director and President of TSJE commented that, through this first ever fund-raising transaction in Japan, the company has laid down a solid foundation that will facilitate flexible operation and pursuit of long-term project development. "We are currently engaged in multiple projects located in eastern Japan including Fukushima Prefecture. As such, cooperation with The Toho Bank will enable us to enjoy smooth business operations and enhance our competitive advantage."
Trina Solar is not only one of the world's top-tier solar module manufacturers, but after many years of exploring and cultivating the downstream market, Trina Solar has also become one of the leading downstream project developers and asset providers across the globe. Up to now, Trina Solar has connected over 3 GW of solar power plants to the grid worldwide. As of the end of September 2019, TSJE has connected 45 solar projects with an aggregate total capacity of approximately 100 MWdc in Japan, and currently has around 200 MW projects under construction, also in Japan.