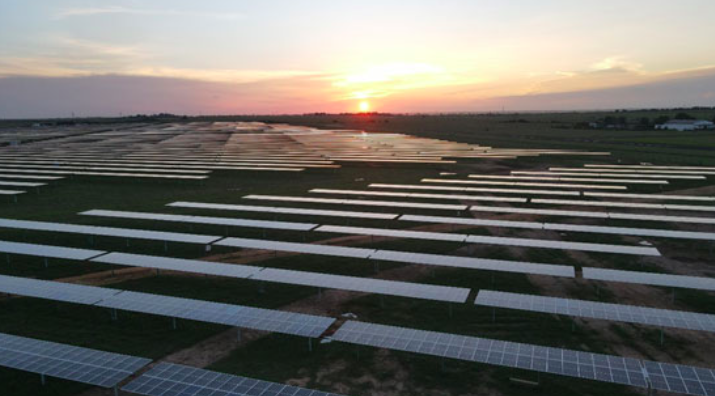 Trina Solar has made a significant contribution to the second-largest solar energy project in Colombia – 2,250 sets of trackers and 200,000 modules.
The Bosques de Los Llanos project, developed and managed by Trina, will reduce CO2 emissions by 58,350 tons a year and provide power to 71,400 households.
Bosques de Los Llanos is the first PV project in Colombia to be financed under a non-recourse arrangement and, so highly regarded is the project, that the country's President, Iván Duque Márquez, personally cut the ribbon at an opening ceremony at the end of January.
The project, which has an installed capacity of 82 MWp, generating 153 GWh of electricity each year, is part of an agreement between Trina and Matrix Renewables, which involved the setting up of a power plant in the municipality of Puerto Gaitán, in Colombia's Meta Department.
The project is being built in three phases, the first two of which are already in operation and connected to the national grid, with the third to be launched in March.
To capture the maximum amount of sunlight throughout the year, Trina has installed 2,250 units of its TrinaTracker Vanguard series, a decision based on their efficiency and reliability in two solar farms in Mexico that have similar environmental characteristics.
The Vanguard trackers are regarded as highly versatile and adaptable for use across many kinds of projects and terrains. They are lubricant-free and have passed wind tunnel tests conducted by RWDI, the world's top agency in the field. With its horizontal single-axis, the Vanguard tracker presents a single-row with an updated and reliable slew driver, permitting full access between rows and enabling flexible and high-density site layouts. It comes with several adjustment points to accommodate a broad range of rammed piles and any potential installation misalignment.
In addition to its trackers, Trina has also installed over 200,000 of its highly reliable high-power mono PERC dual glass modules, with a maximum efficiency of over 20%. The combination of Trina's modules and tracker system reduces the levelized cost of energy (LCOE) and provides customers with high reliability, high-power generation and higher returns.