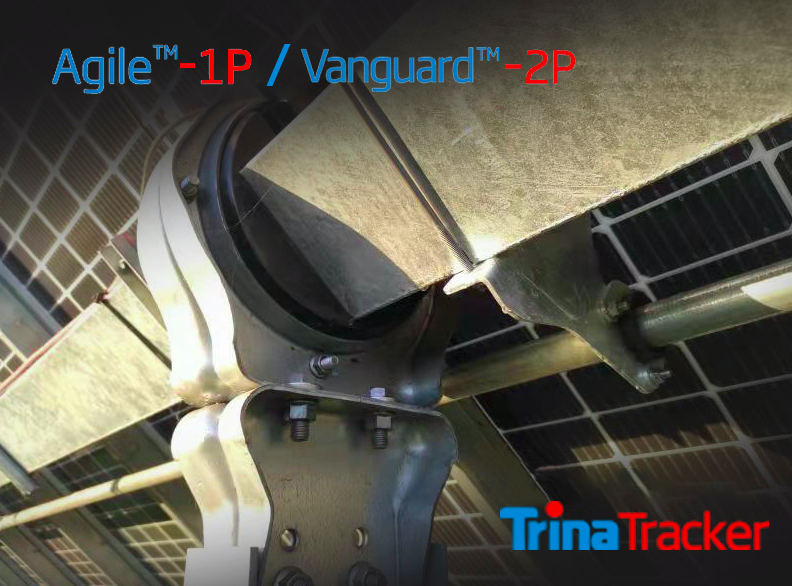 TrinaTracker, the tracker business unit of Trina Solar, has released a white paper on the unique nature of its three-dimensional patented spherical bearing. The document discusses the advantages of the component's unique geometric design and long-term outdoor reliability in comparison with conventional cylindrical bearings, based on rigorous testing in field installations. The bearing has proven reliable over more than ten years and accounts for more than 6 GW of assembly.
An example of long-term efficiency is the 11 MW "Zuera" plant in Zaragoza (Spain), where the first spherical bearings were assembled, with no cases of bearing failure being reported since the plant was commissioned in 2008.
The spherical bearing's three-dimensional articulation improves terrain adaptability and eliminates risk of misalignment and forces that can create extra friction. The assembly of the bearing also reduces installation time and costs, no maintenance being required during the operational phase of installation.
Jason Duan, head of the tracker business unit at Trina Solar, commented: "TrinaTracker's patented three-dimensional spherical bearing, unique to our Agile 1P and Vanguard 2P series, meets the company's objective of increasing our clients' return on investment by lowering BOS costs and guaranteeing reliability during the project lifecycle. No failure has been reported regarding TrinaTracker spherical bearings since they were first assembled more than a decade ago."