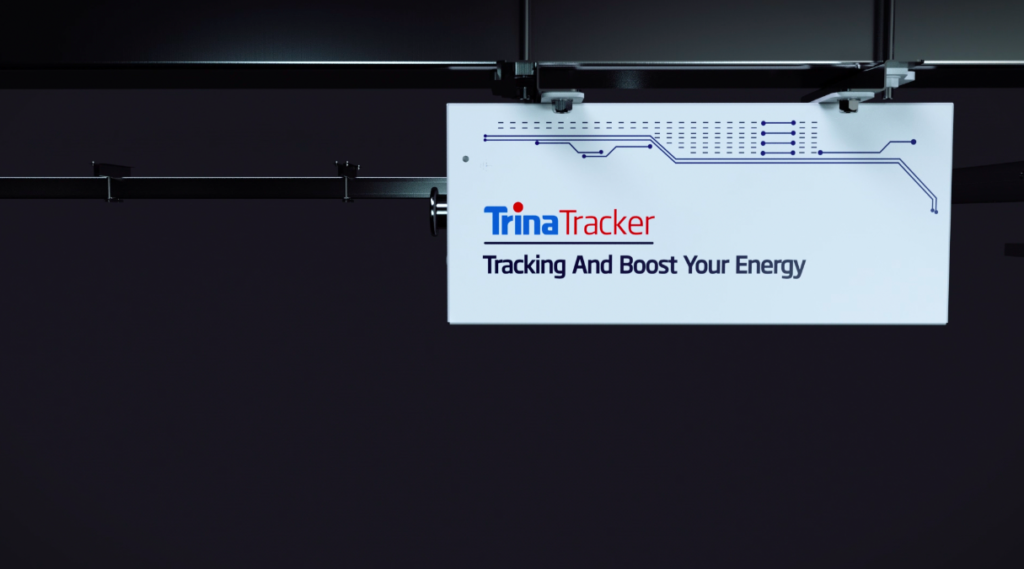 Trina Solar has obtained IEC certification for its dual-row "Agile 1P" tracker from the Certification Entity for Renewable Energy ("CERE"), a leading European independent testing, simulation, certification and inspection body. The IEC certification underlines once again the industry's high regard for TrinaTracker's advanced technology, durability and reliability, following certification of its Vanguard series product in January.
The Agile series is the latest member of the TrinaTracker family, following the launch of the Vanguard series in December, and further enhances use of tracker applications. The Agile 1P provides high reliability, greater energy output, optimized BOS and enhanced adaptability via its 1P dual-row design, together with advanced wind engineering, a multi-drive system, global exclusive patented bearings, shorter tracker configuration and an advanced 'SuperTrack' algorithm, capable of delivering an extra yield gain of up to 8%.
The Agile 1P complies with the comprehensive IEC 62817 standard for tracker design, test methods, structural strength, tracking accuracy, reliability and durability. The Agile and Vanguard series trackers have also passed all major tests in CERE's advanced large-scale simulation laboratory and more than 20 tracking system reliability assessments, including the expediting circulation test, UV test, deformation test under static load, mechanical slip and recoil test, control cabinet vibration and impact test under transportation.
"Trina Solar's Agile 1P tracker passed IEC standards, underlining once again the company's commitment to research into compatibility with the module," commented Miguel Martínez, CERE's Certification Manager.
Jason Duan, head of Trina's tracker business unit, added: "At the forefront of matching trackers with ultra-high power modules, we can now offer a new generation of trackers, compatible with 670W, 600W and 550W modules, leading to increased power gain, reduced LCOE and optimized system value. TrinaTracker is dedicated to offering its customers high-quality, reliable, ultra-high power trackers and will continue to promote technical innovation and industry-wide standardization of trackers to expedite further reduction of LCOE and ultimately deliver better returns to customers."
Trina Solar has also received certification from UL for its Vanguard 2P tracker, the achievement of both IEC and UL certifications confirming the industry's recognition of the product's quality and advanced design.