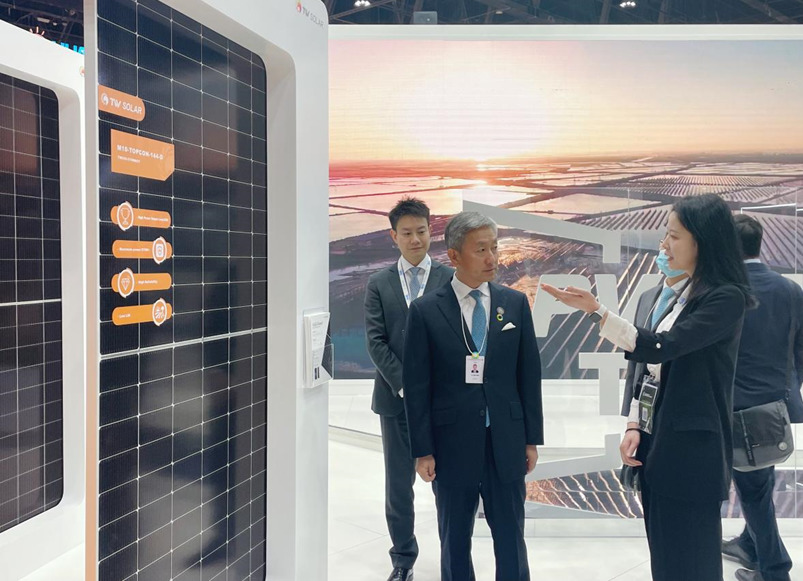 TW Solar has showcased its high-efficiency modules at the 2023 edition of WFES, attracting significant interest from visitors, including Zhang Yiming, China's ambassador to the UAE, who was given a comprehensive introduction to the company's products.
Among key customers spending time on the company's booth were EDF, Marubeni and ACWA, each of whom showed strong interest in the 182-version TNC series modules on display.
The Middle East is forecast to see a significant increase in the adoption of clean energy over the coming 5-10 years and Tongwei is well placed to take advantage of such growth and contribute to the region's energy transition.