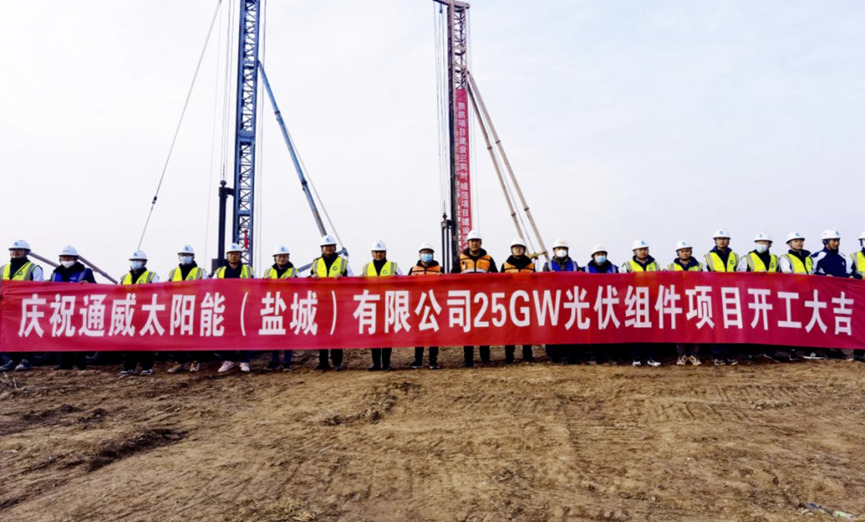 TW Solar has announced that work has commenced on a 25GW high-efficiency module production facility in Yancheng, China, from where it will mainly manufacture 182mm and 210mm modules based on its TNC/TPC technology.
The Yancheng project will adopt an integrated 'Sci-Tech + Industry' construction mode, enabling Tongwei to fully utilise its significant experience in building smart green parks and workshops and upgrade its "5G +" digital management model.
The module production lines at Yancheng will be equipped with the industry's most advanced cutting-edge equipment, with an AOI visual detection system enabling management of the whole production process to guarantee effective all-round product quality control. In terms of core transportation links, the distribution of materials for quality warehouses and workshops will be based on a fully automated intelligent AGV to reduce labour costs and improve efficiency. A strong digital module supply system will ensure rapid response to customer demand worldwide.
The factory will incorporate two large three-dimensional warehouses, each with a capacity of up to 65,000 large pallets of modules, the equivalent of 2.2GW, allowing for quality inspection, storage and delivery.