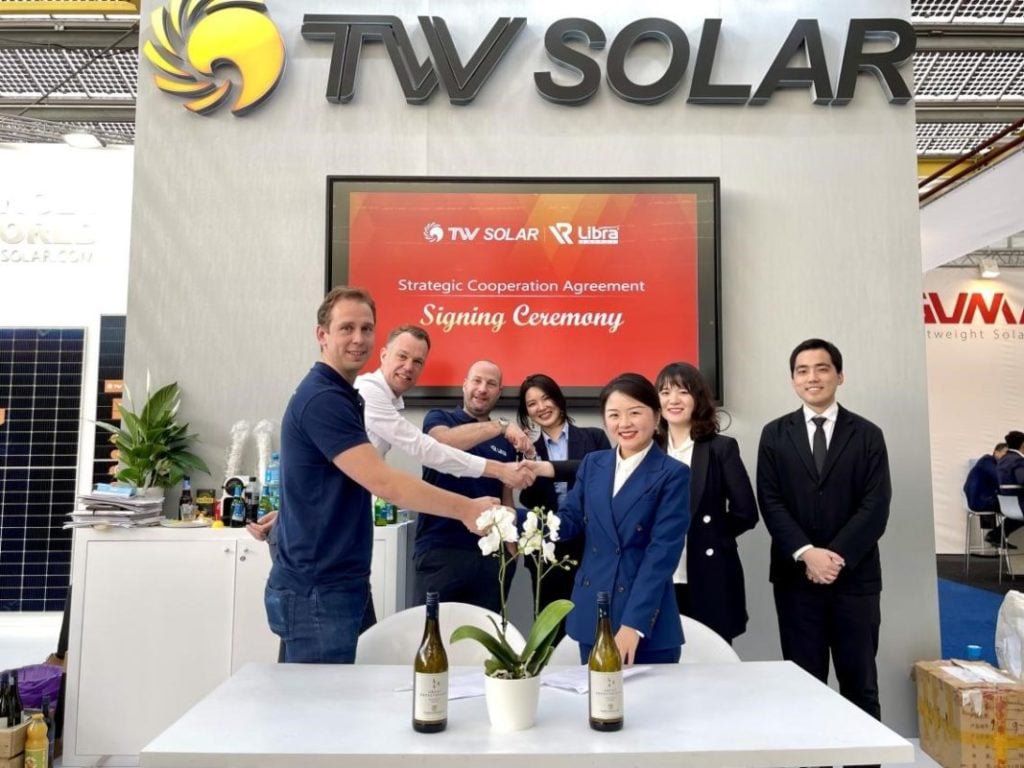 TW Solar has announced an extension of its existing cooperation with Libra Energy, as part of which it is to supply 100MW of its high-efficiency Terra shingled modules.
A Libra Energy spokesperson commented: "TW Solar is well known as a Tier 1 manufacturer and for its reliability and competitiveness. The combined advantages of scale, technology, cost and quality will provide us with strong support for our comprehensive service."
As part of the agreement, signed during the Solar Solutions event in the Netherlands, the two companies have committed to work together on future projects in Europe, taking full advantage of their common goals and strategies.