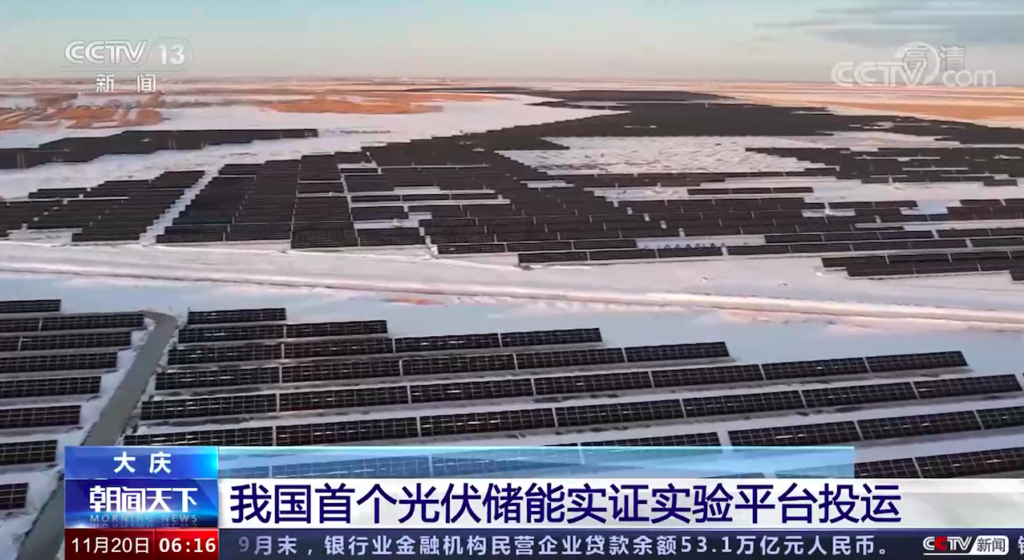 China's first experimental test platform for solar power and energy storage has been built in Daqing, in the north east of the country, by Huanghe Hydropower Development, part of the State Power Investment Corporation. It went into operation in mid November with a first phase of some 200MW.
Trina Solar's Vertex 500W, 550W and 670W modules were selected for the project, which will test and validate PV products, systems and energy storage facilities in wet and freezing conditions, their inclusion based on the known ability of the Vertex series to maintain high levels of reliability and yield efficiency in extreme environments.
Since June, Trina has been working successfully with third-party entities to conduct comprehensive testing on the Vertex modules, including non-uniform snow-load and extreme low-temperature mechanical load tests, to validate mechanical reliability in harsh weather conditions.