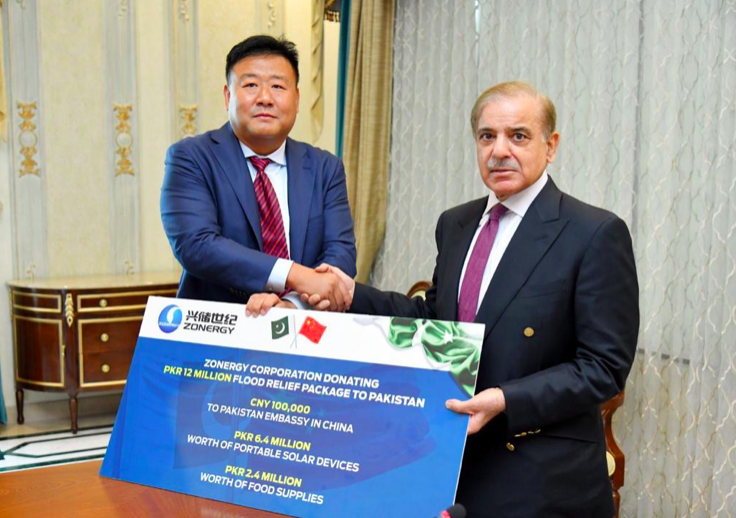 A delegation from Zonergy Corporation has met with Pakistani Prime Minister Muhammad Shehbaz Sharif to present a donation towards the country's Flood Relief fund and discuss its future utilisation of renewable energy.
PM Sharif said that Pakistan's future hinged upon the utilization of renewables, as these alternative sources of energy can generate inexpensive power and lighten the burden of current price increases being experienced by the general public.
He explained that a major portion of the country's current expenditure on imports is attributable to bringing in expensive fuel for power generation and underlined the importance to Pakistan's economy of moving toward more cost effective energy solutions.
Mr Sharif went on to express his gratitude for China's support for his country, saying that the 'China Pakistan Economic Corridor (CPEC)' was an extension of the flagship Belt and Road Initiative under which China invests in the development of Pakistan's infrastructure and industries.
The Zonergy delegation was led by its Chief Executive Richard J. Guo, with the Pakistani government represented by the PM and ministers for the Board of Investment, Chaudhry Salik Hussain: for Planning, Ahsan Iqbal: for Energy, Khurram Dastagir and, for Law, Azam Nazeer Tarrar, accompanied by special assistants to the PM Dr Jehanzaib Khan, Zafaruddin Mahmood and Fahad Hussain.