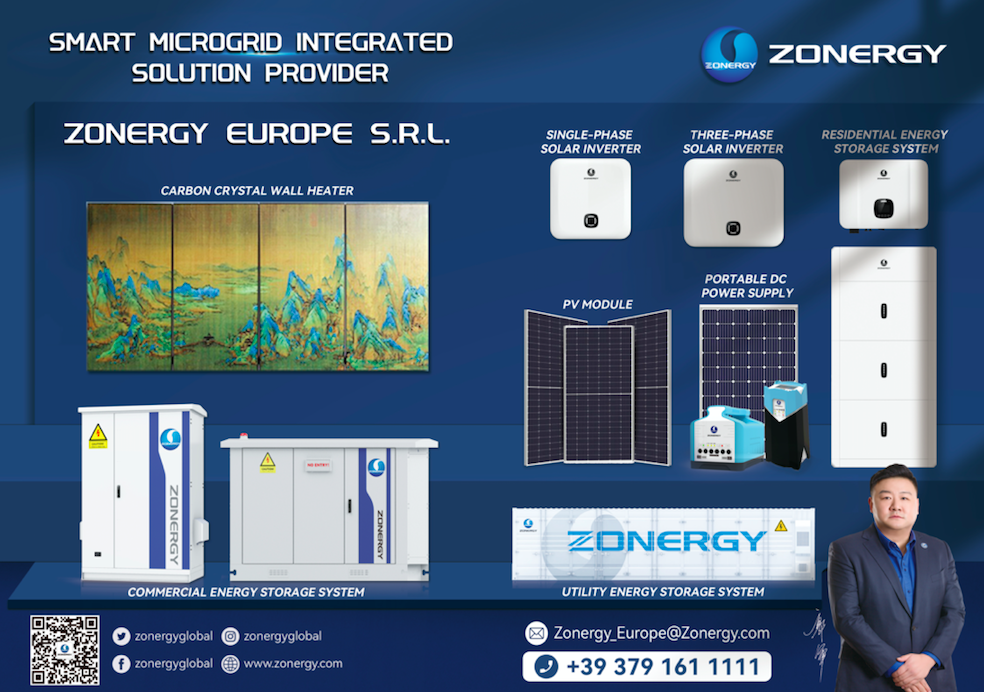 Zonergy has officially announced its entry into the European market with the establishment of an office in Italy. Zonergy Europe will operate from Milan, from where it will offer European customers its extensive range of smart and efficient renewable energy solutions.
The Company has an existing portfolio based around the four major product categories of residential, commercial, large-scale power stations and photovoltaic modules.
Zonergy is widely recognized for its global expertise in PV and energy storage and now looks forward to sharing its technical strength and professionalism with new and existing clients in Europe.