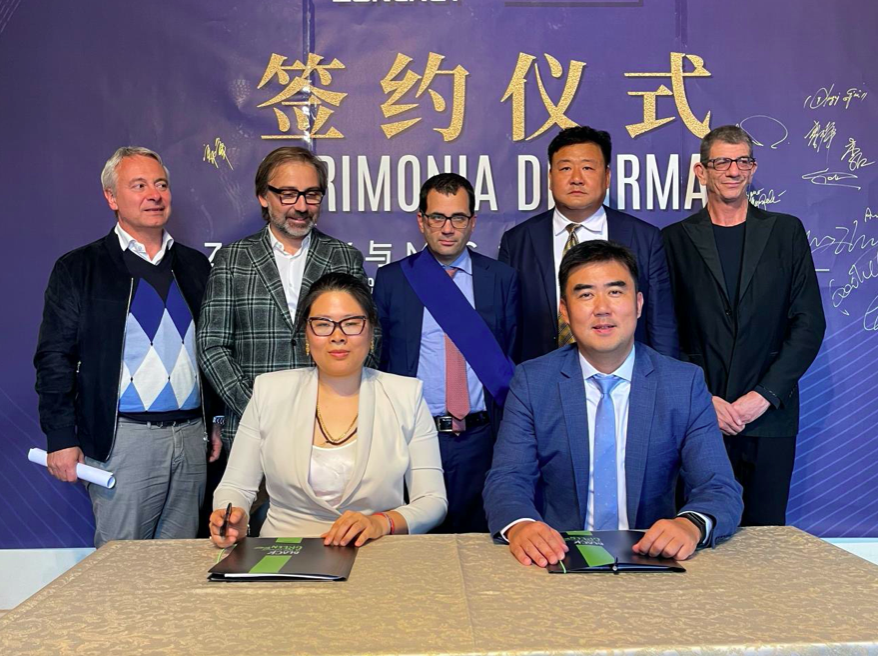 Zonergy Europe has announced the signing of a strategic cooperation agreement with M.I.C., a company committed to promoting business between Italy and China with an already strong foothold in the Italian market.
Following the establishment of a Milan based regional management platform at the beginning of the year, Zonergy has concentrated its efforts on setting up distribution channels for its energy storage products in Italy and other European countries. The strategic cooperation with M.I.C. will further extend the company's footprint in both the Italian and wider European markets.
Carlo Bottani, president of Mantua province, where the signing ceremony took place, congratulated both parties on their cooperation, going on to say that the province attaches great importance to the ongoing development of the renewable energy industry and is prepared to offer favourable policies to support this.
Zonergy president Guo Jun also delivered a speech at the signing ceremony, stressing the company's commitment to Europe's energy storage market, evidenced by the launch of high-performance inverters and storage products designed for European users, the establishment of a Milan base and distribution agreements with local companies across the region.
Alessandro Gallesi, director of M.I.C., accompanied by company chairman Wang Zheng, followed by giving attendees an introduction to the development, business operations and market network of the company, both expressing their pleasure at the conclusion of the agreement.