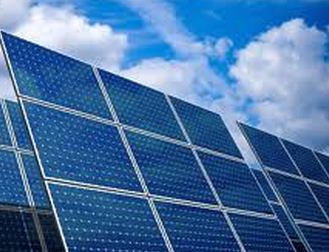 PV industry leader JinkoSolar announced that it has provided 24.5MW of solar modules to Gransolar — a specialist construction company that focuses on renewable energy projects.
JinkoSolar supplied 80,075 high-efficiency polycrystalline modules for two solar projects — both of which are located in New Mexico. Both installations will be managed by the Public Service Company of New Mexico (PNM), the state's largest electricity provider.
Located west of Albuquerque in Bernalillo, the larger PNM Santolina Solar Energy Center boasts a capacity of 10.5MW, while the NM Santa Fe County Solar Energy Center — located south of the state capital of Santa Fe — will consist of 9.5MW worth of modules.
Nigel Cockroft, general manager of JinkoSolar US, said: "The JinkoSolar U.S. team is thrilled to have the opportunity to work with Gransolar, a loyal and valued Europe-based customer, on two projects in New Mexico. The expansion of our partnership with Gransolar in the US is an example of JinkoSolar's strong global presence, and our company's dedication to our customers around the world."