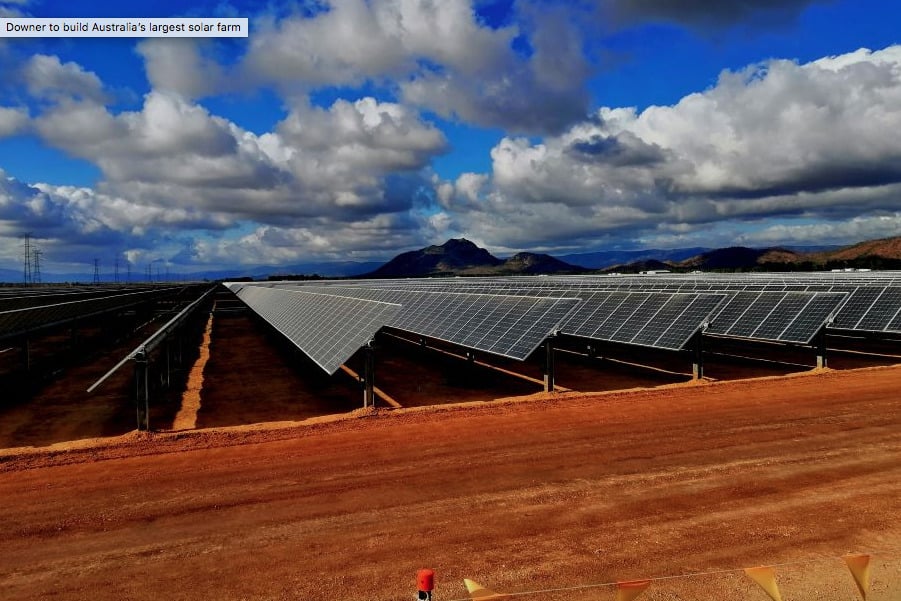 Downer to build 349MW project in Australia for Belectric
18 October: Downer has been awarded a contract by Belectric Solar and Battery to build innogy SE's 349MW Limondale Solar Farm located in southern New South Wales, Australia.
Executive director of Downer's Utilities business, Trevor Cohen, said: "We are pleased to be working with Belectric on the Limondale Solar Farm, which will deliver significant economic and environmental benefits for the local community. Once the Limondale Solar Farm is built, Downer will have constructed close to 3GW of renewable energy projects – making Downer a leader in the industry."
Construction is expected to be complete in 2020.
Scatec bags 121MW in Ukraine
18 October: Scatec Solar has secured two new solar projects with a total capacity of 121MW in Ukraine.
The projects will be realised under the country's Feed-in-Tariff (FiT) scheme and the solar power plants are expected to produce about 155,000MWh per year in total. Land will be leased for an extended time-period from local municipalities. Total capex for the projects is estimated at €137 million. Grid-connection of the plants is expected towards the end of 2019.
Scatec Solar will be the lead equity investor in the projects and is looking to secure additional equity partners. Scatec Solar will be the engineering, procurement and construction (EPC) provider and provide operation & maintenance as well as asset management services to the power plants.
NTPC awards 22MW of floating solar in Kerala
17 October: Indian state-run utility NTPC has held an auction for 22MW of floating solar PV at Kayamkulam in Keral.
This was for an EPC contract but the bidders were asked to quote their power cost based on expected generation and a specific formula.
CORRECTION: Article originally stated that tariffs had been quoted in the auction. These numbers have now been removed from article.