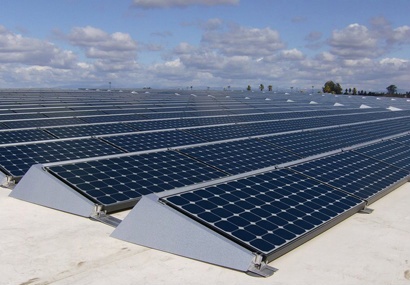 Wells Fargo and 8point3 Energy Partners — the yieldco company formed by SunPower and First Solar — has announced that a joint venture between the two companies has acquired 22MW of SunPower PV systems under constitution at 27 Kern High School District locations in Kern Country, California.
Chuck Boynton, CEO of 8point3 Energy Partners, said: "We're pleased to announce our first drop-down transaction today, an acquisition that further diversifies our portfolio with a very significant distributed generation asset and strengthens our current position and outlook for long-term growth. We commend Kern High School District for its leadership in solar, and look forward to celebrating the completion of these systems later this year."
As part of a power purchase agreement, Wells Fargo and 8point3 Energy Partners will sell off electricity to the district. Once the systems are operational later this year, the district expects that it will reach US$80 million in electricity cost savings over 25 years.