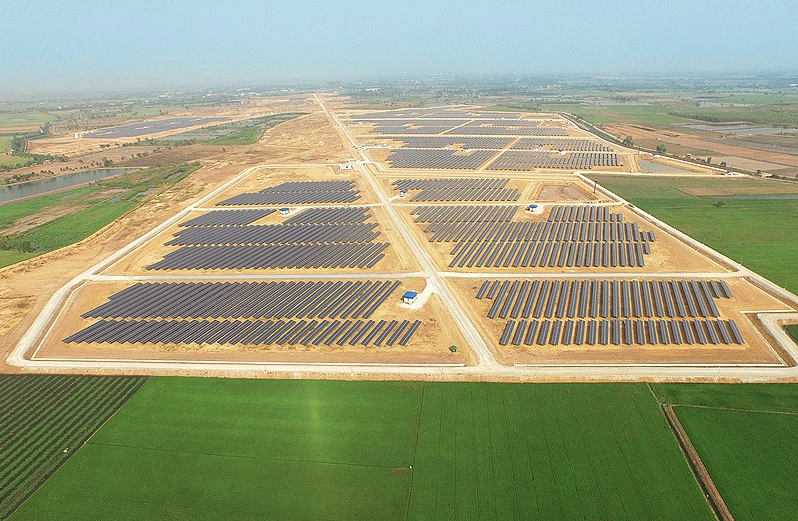 Thai firm B.Grimm Power has signed a power purchase agreement (PPA) with Vietnamese utility EVN for its 420MW solar project, according to a Stock Exchange of Thailand (SET) filing.
The project in Tay Ninh, southwest Vietnam, will receive a Feed-in tariff (FiT) at US$9.35 cents per kWh for a period of 20 years.
The scheduled commissioning date of the project is expected to be before 30 June 2019.
Back in June B.Grimm signed a cooperation agreement with Vietnam's Xuan Cau to develop the project, which will be the largest solar PV project in Southeast Asia.
JinkoSolar has signed off on a 240MW solar module supply agreement with the contracted EPC firm Powerchina Huadong Engineering for the second phase of the 420MW Dau Tieng solar plant.
In August, B.Grimm, through subsidiary B.Grimm Renewable Power 2 Limited, purchased an 80% stake in a 257MW solar project in Vietnam from Truong Thanh Viet Nam Group (TTVN).